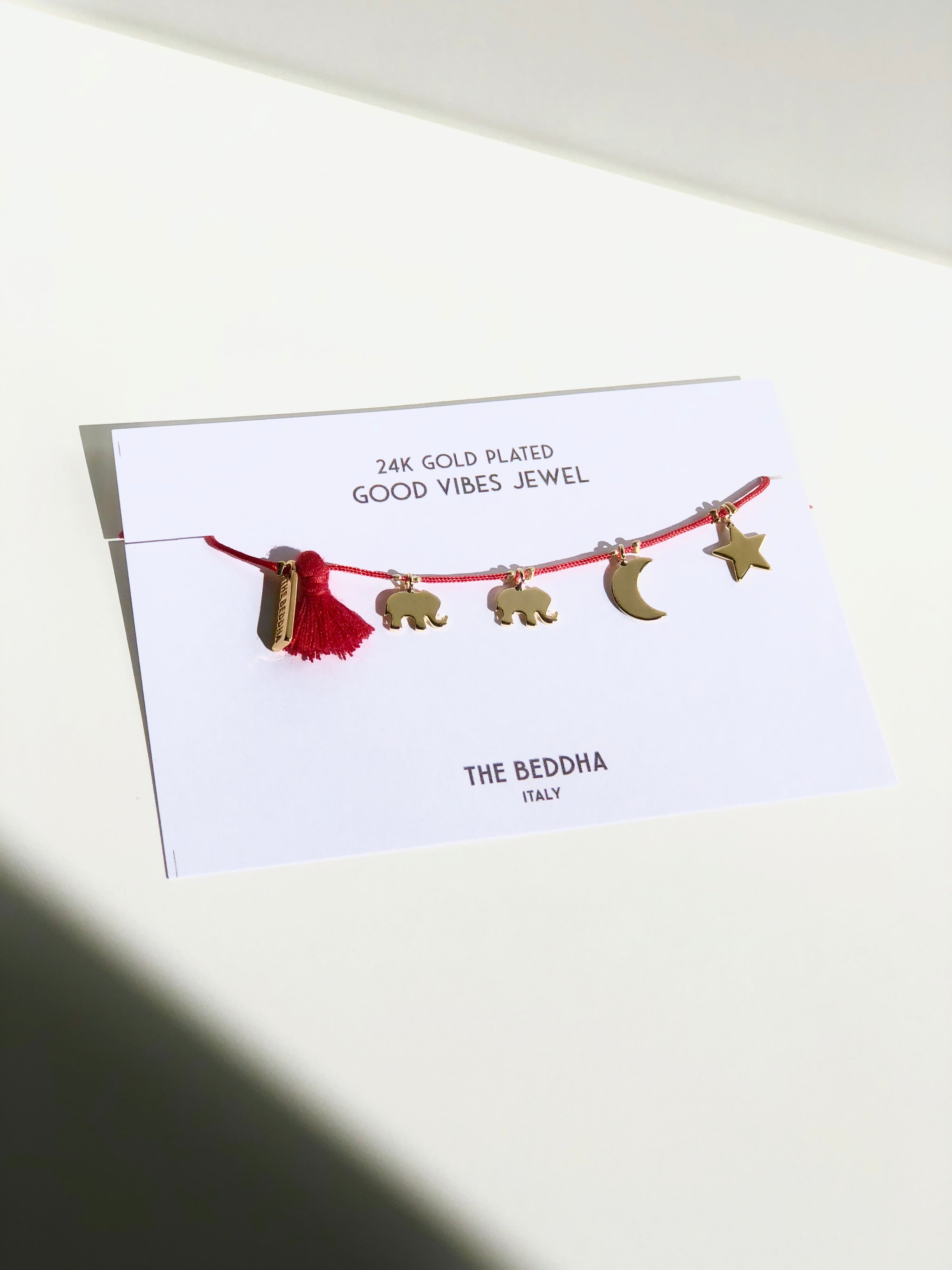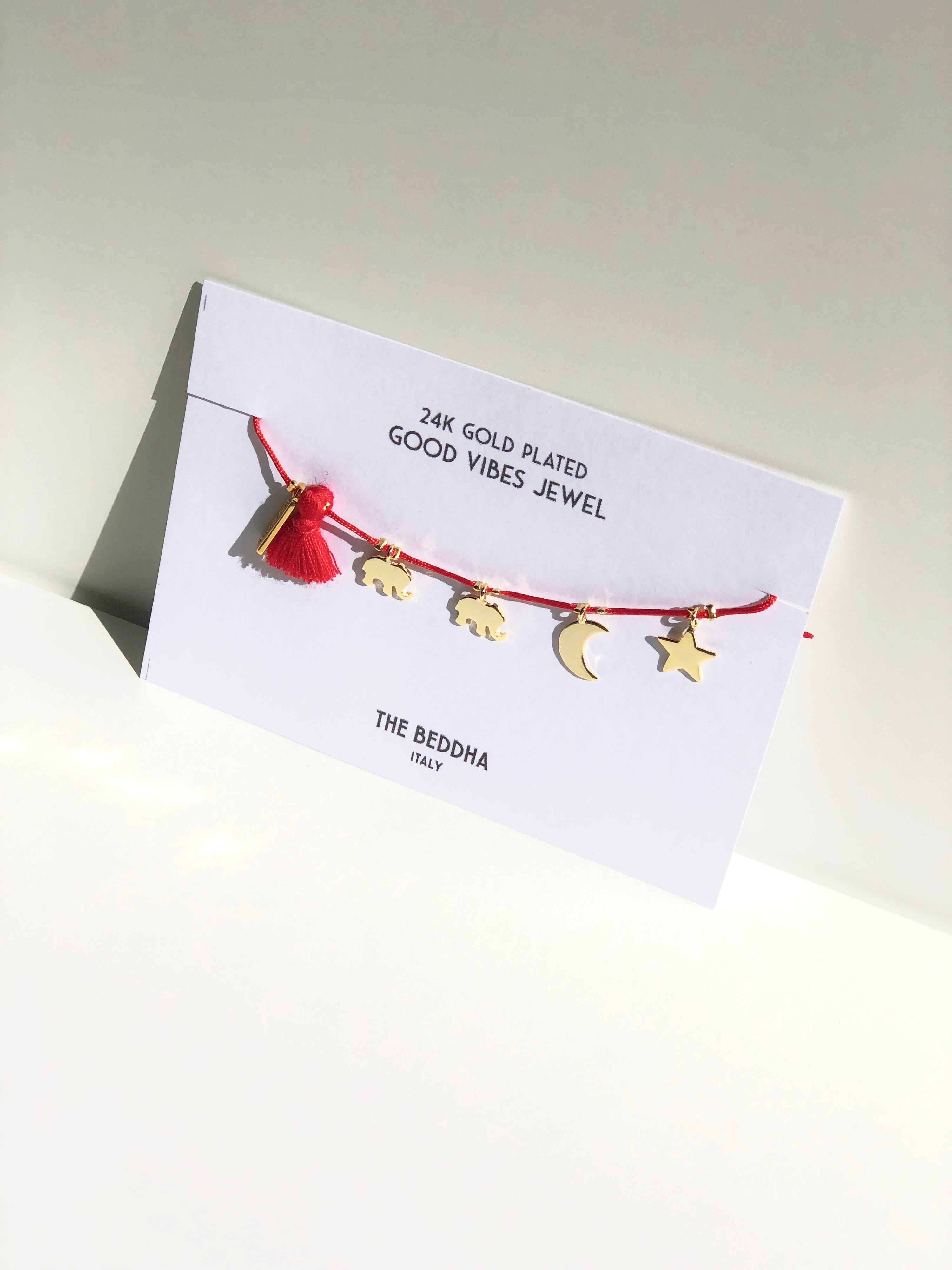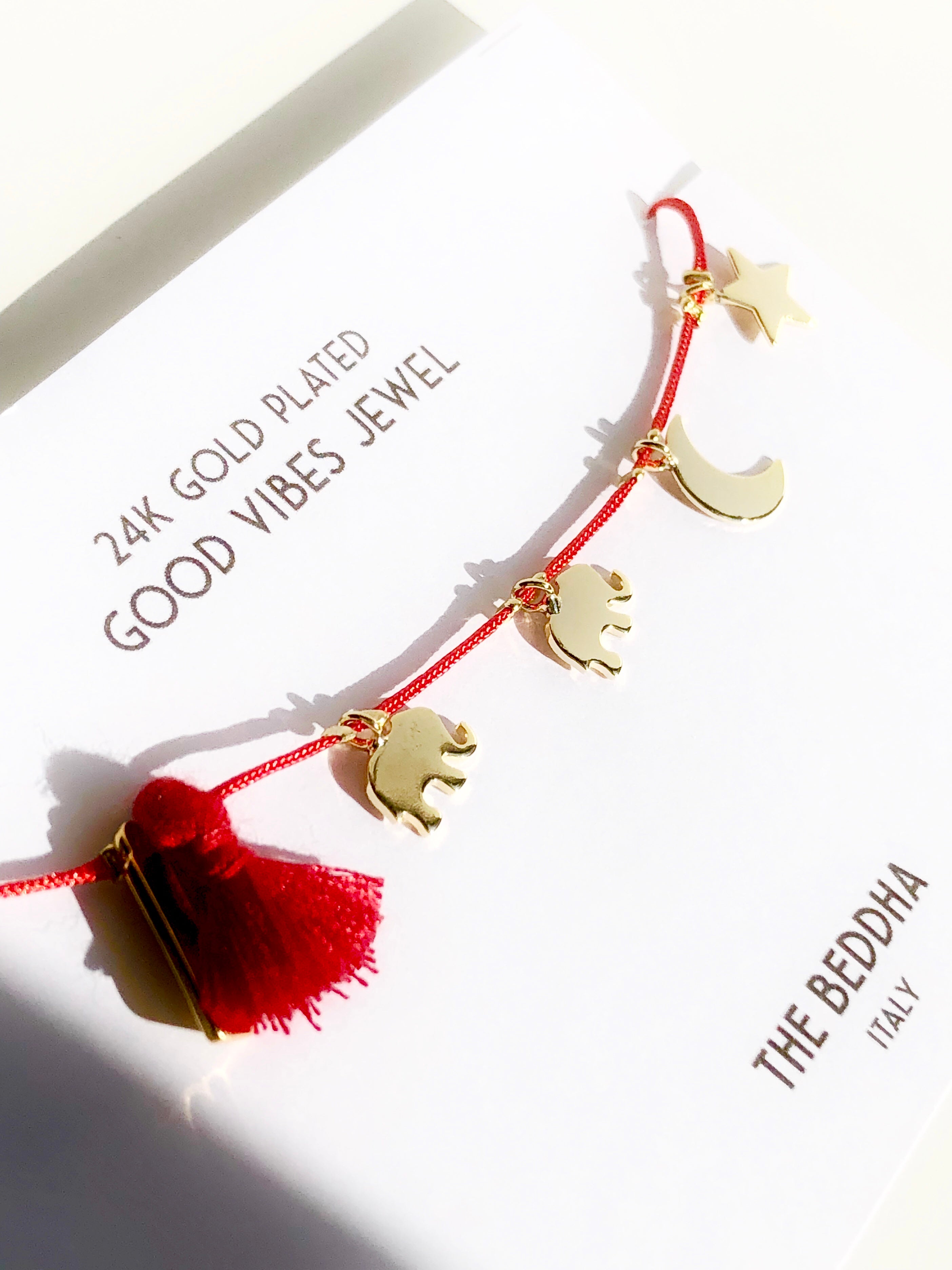 Bracelet - NIGHT IN INDIA
This bracelet, made in 24k gold plated, is inspired by lights in the Indian sky at night and a family of elephants. Wearing it, invites you to live the peaceful mind when you are laying under the sky and checking out the constellation your eye is caught by two elephants. They look at you quietly keep walking hold each other's tails with their trunks and you... in that moment, realize the essence of love. We created this bracelet with the intention to give you unconditional love. It is designed with double knot tie.

Considering its gold plated nature, we suggest some tips how to take care of it and keep it beautiful like the first day. Keep your jewelry always clean and dry, keep away your jewelry from perfume, cream, dishwashing soap, silver or gold cleaner. Don't wear in the beach, spa, in a pool and in the shower. The best way to clean your plated jewelry is to polish it with a soft cloth. If you take care of it, it will take care of you!
Vendor: The Beddha Collection