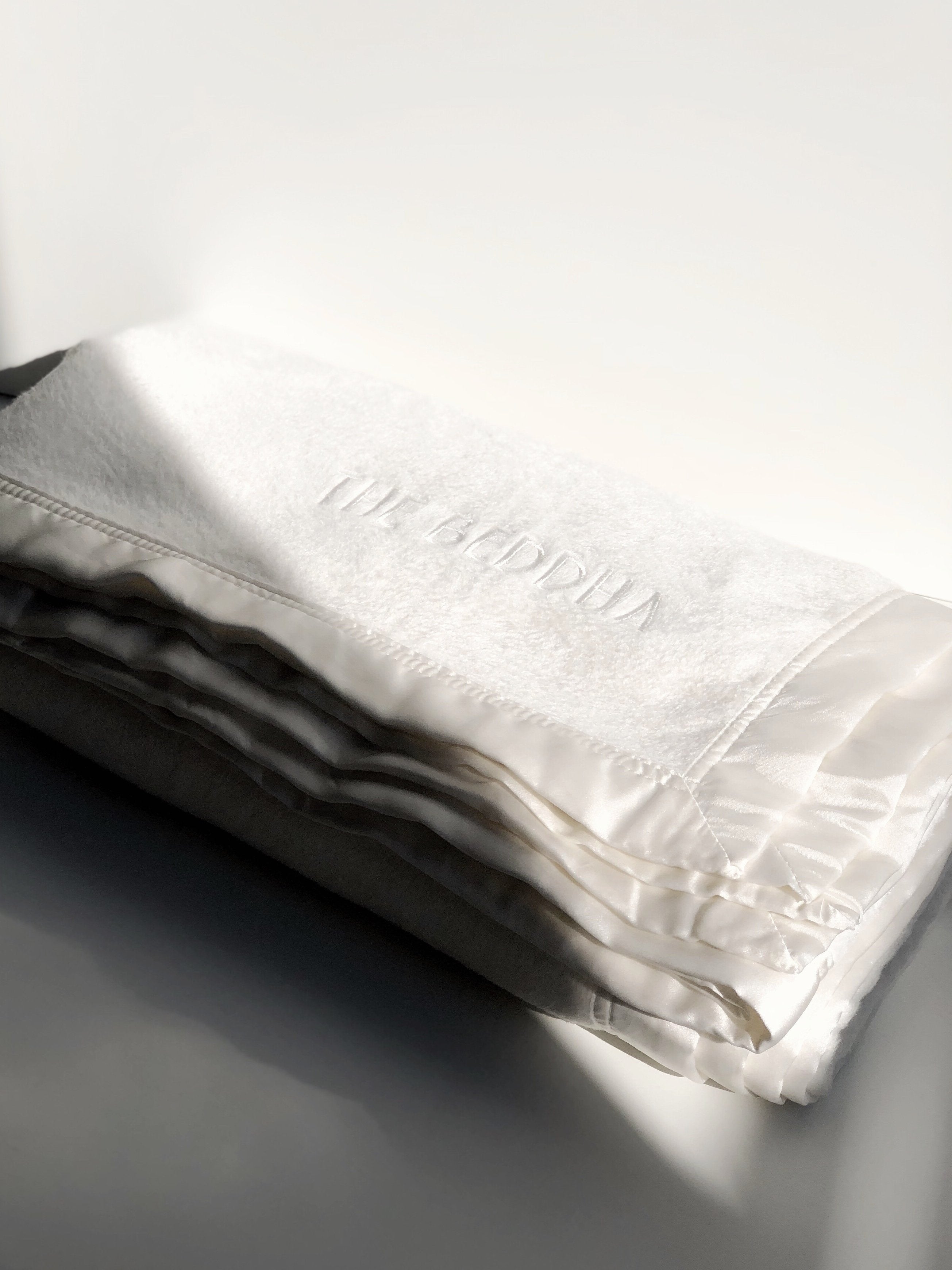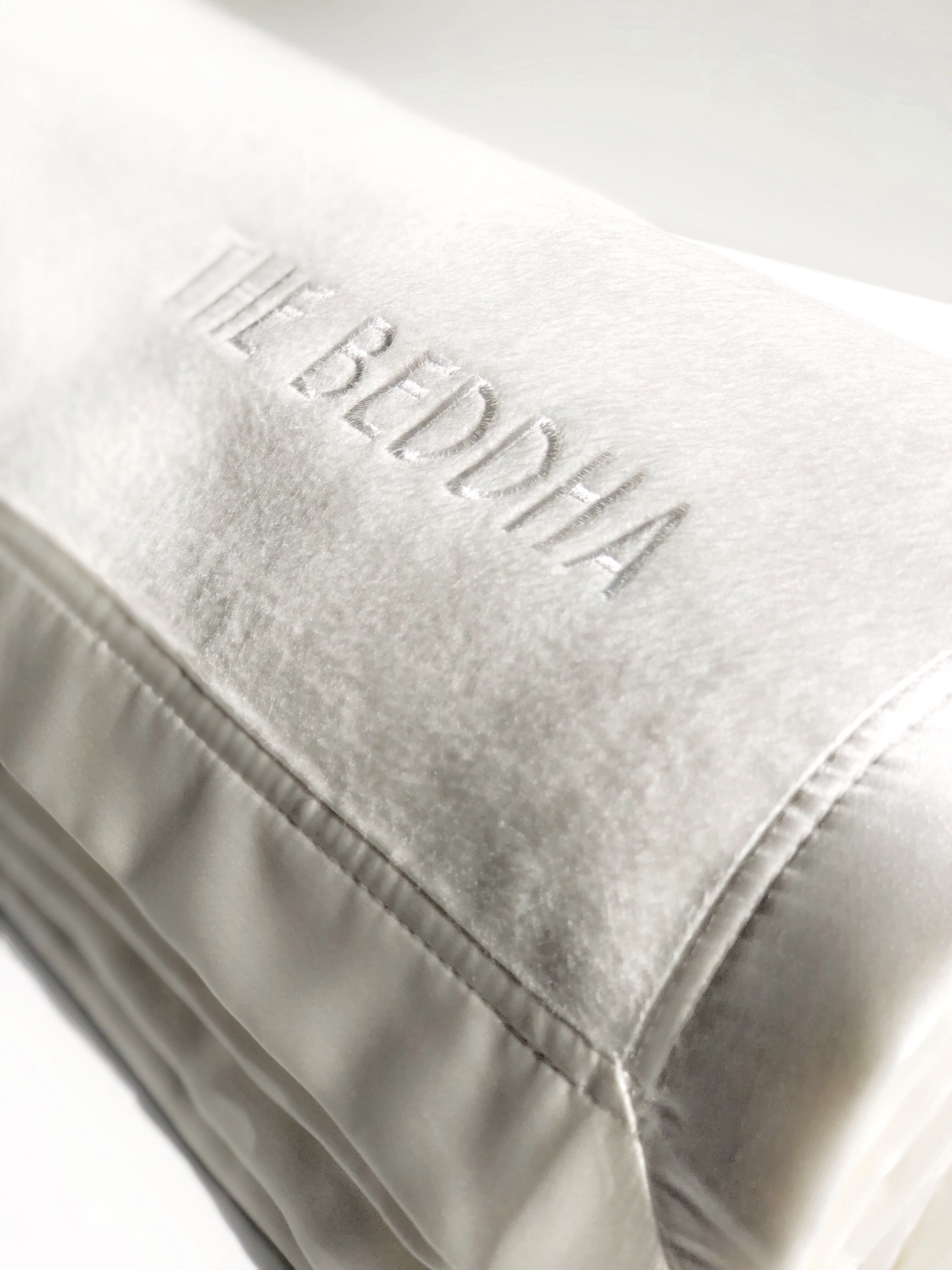 *PRE ORDER* Bamboo Blanket - RESILIENCE ²
When you imagine a comfortable and cozy ambience you can not exclude a warm a soft throw blanket from your set. A sensual light and fragrance coming from a candle, a book which makes you travel in your dream and a THE BEDDHA bamboo duvet on your body give you unforgettable luxury moments of Resilience.

We designed RESILIENCE ² using the best bamboo fabric on the market made in eco-friendly closed-loop process. This has been proved by the oeko-tex standard 100 certified non-toxic dyes label (the global testing and accreditation system for the screening of harmful substances within consumer textiles). Bamboo is considered one of the most sustainable plants because it grows quickly and does not require chemicals and pesticides or irrigation. It has a luxuriously soft fiber that is naturally hypoallergenic and exhibits up to a 99.9% anti-bacterial rate, able to retain even through multiple washings. It is moisture-absorbent and quick drying and traps warm air in its cross-sectional fibers to keep you warm in the indoor season and while resting under the moonlight.

Bamboo fabric usually used to cuddle the baby for its numerous qualities is a sensual choice for the women's silky skin. Our Bamboo blanket is ideal for round use, also as an extra bed duvet, for any home design and leisure, sensual and re-birth moments. It features a THE BEDDHA embroidery and a 100% mulberry silk border. We chose to propose RESILIENCE ² in cream white because it will be refreshing, stimulate your senses, reflect your personality and connect you spiritually.
Size: 130cm x 180cm (51.1"x 70.8")
Vendor: The Beddha Collection