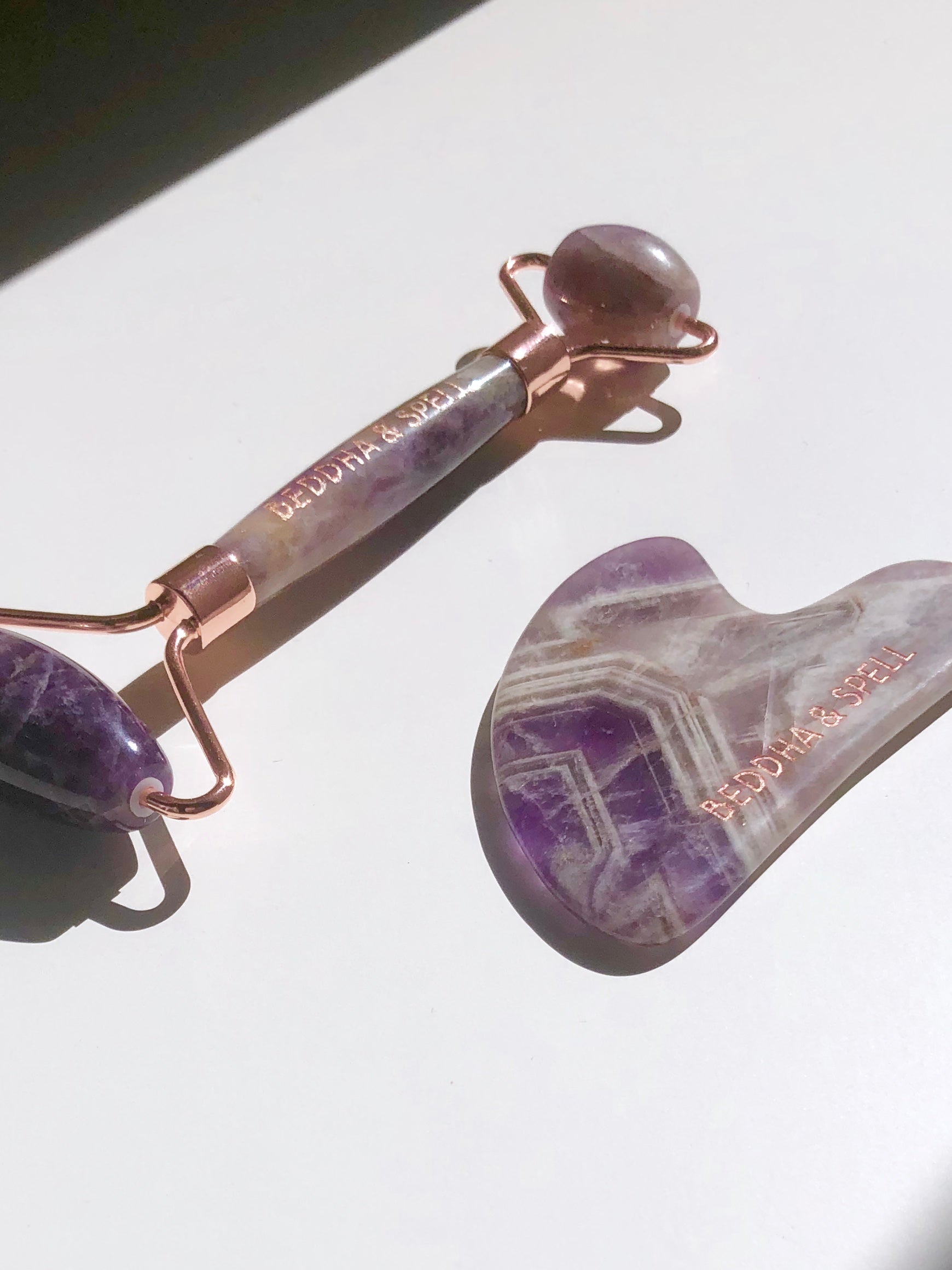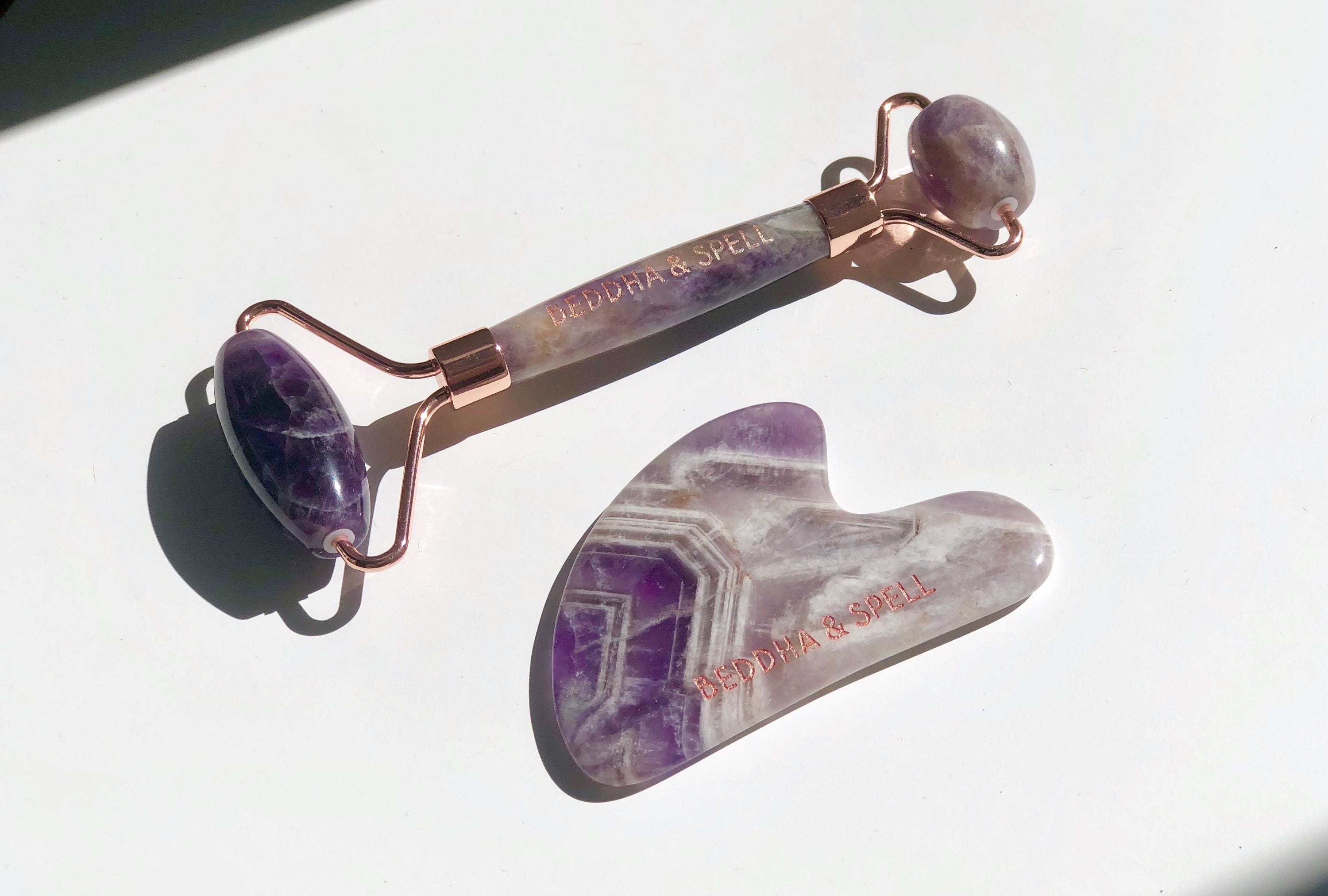 The Beddha and Johanna Maggy, holistic life coach, have joined magical forces again to craft new master pieces.

And so, BEDDHA & SPELL is born!
Our hearts are full of magic introducing the Tribe with the highest crystal healing power!
Using the high vibrational properties of the amethyst crystal, the BEDDHA & SPELL roller and gua sha kit is a dynamic duo of facial tools that are ideal for cellular repair and healing ageing, dehydrated skin.

Made with the finest amethyst, BEDDHA & SPELL is a deep "Siberian" purple color.

As well as healing the skin from deep within, the BEDDHA & SPELL amethyst kit has metaphysical abilities to still the mind and inspire an enhanced meditative state.

Your gateway to having your skin aligned in blissful harmony with your mind, soul, and aura, begins here with the magic of BEDDHA & SPELL TRIBE.
-------
Gua Sha and Roller could be considered two of the secrets of Eternal Youth came from the Chinese Empresses to the Modern Goddesses of our days. Today Gua Sha and Roller are considered as botox competitors.
We included both beauty tools in one set for you to combine the beauty benefits of the massaging (roller) and scraping (gua sha stone) methods introducing them with our newest daily/night concept as both will have cumulative results to knead away fine lines, fatigue, stress and muscle tension to get a smoother, more youthful complexion.
Both tools complement each other, working simultaneously to achieve transformative results. While the roller is best used in the morning to detox and sooth fatigues skin and puffy eyes, the gua sha is best to use at night as it massages deeper in the epidermis layers; reaching into the parasympathetic nervous system to eliminate the build up toxins in the lymph nodes whilst toning the facial muscles and stimulating collagen production for a healthy glow and high quality skin tone. Read more about Benefits & Tips
Raise the Vibe of your Skin Tribe!
Specs : Amethyst. New superior quality welded and rose gold plated roller. Each tool is a piece of nature, so it will be unique and differ in size and color. [ This product is excluded from the right of withdrawal - returns policy ]
Vendor: BEDDHA & SPELL