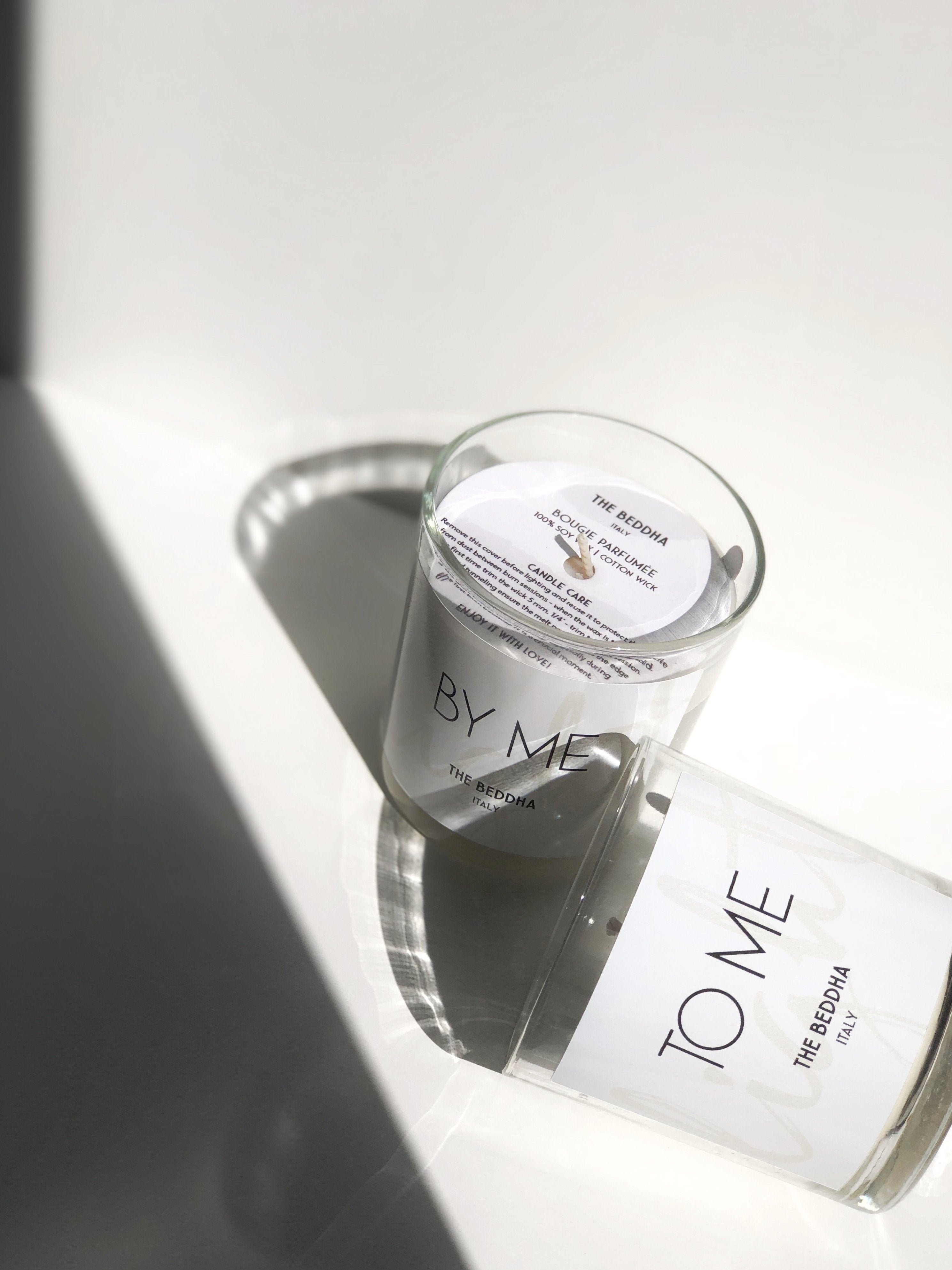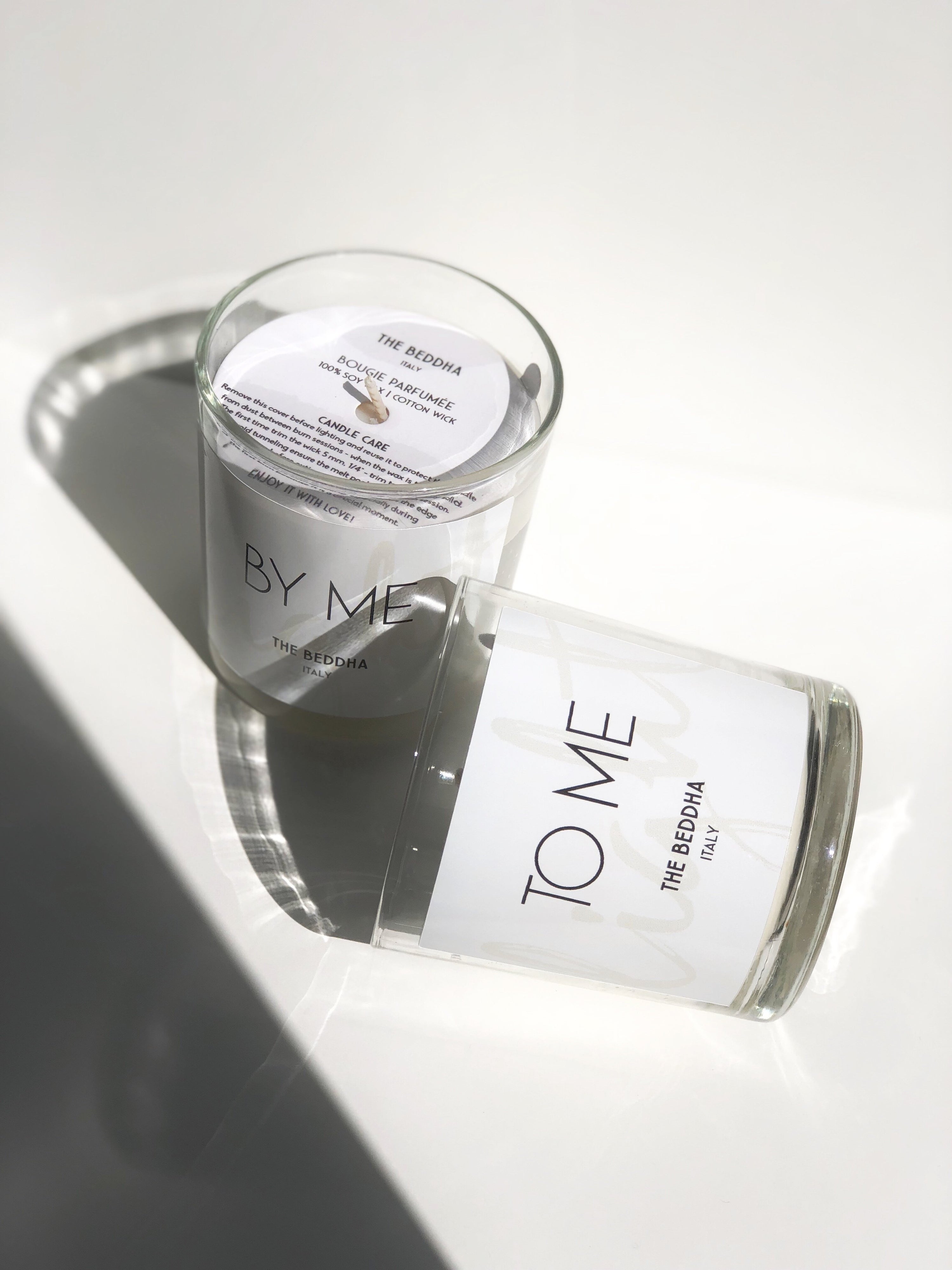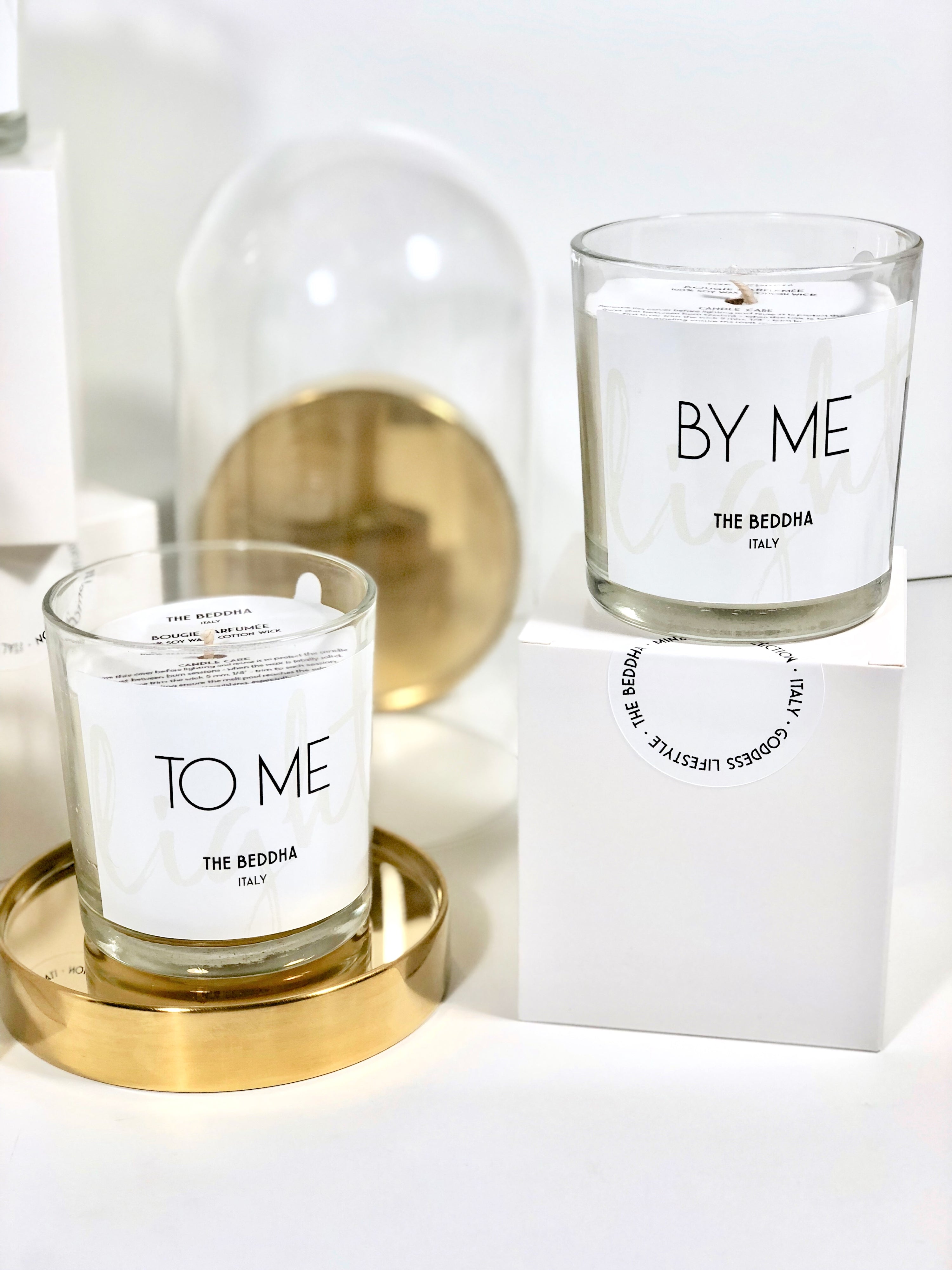 100% Soy Candles Duo - BY ME & TO ME
We create for you a couple of signature scents to let you celebrate the flow of energies in the cosmo. We named them BY ME and TO ME.  Scientific words could say the energy can not be created or destroyed, it can only change form. Talking by heart, remembering the first hug, we can seriously assert that all energies in the cosmo, good and bad, need our commitment to flow through us. 
BY ME is a familiar sweet fragrance, the groundmother home smell ables to make you a lovely and peaceful person ready to give. It smells like figs and camomile field. TO ME features like your dream, your desire, your escape toward exotic and quite places. It remembers you the power of asking to yourself or others and of receiving. It is an unconventional coconut scent mixed with "round the corner" fragrances to remind the link with the native essence. They render the comfortable ambience when you are alone but they are also perfect to share what you feel with someone who deserves to connect with you intimately.
These candles are high quality hand poured and hand labeled. 100% soy wax made. Once the candle is finished burning you're left with an intention quote vessel that remember you your daily goal.
Vendor: The Beddha Collection