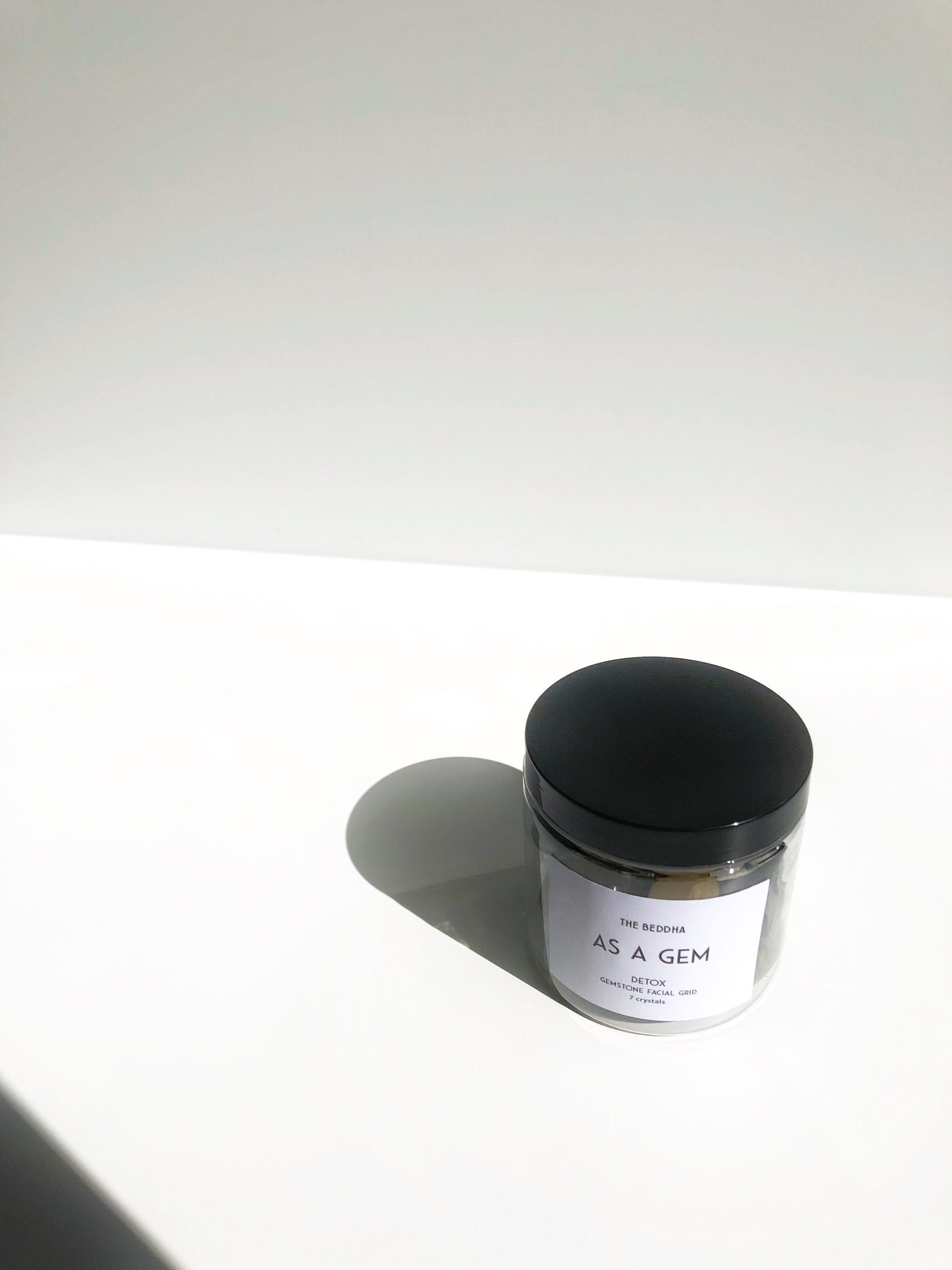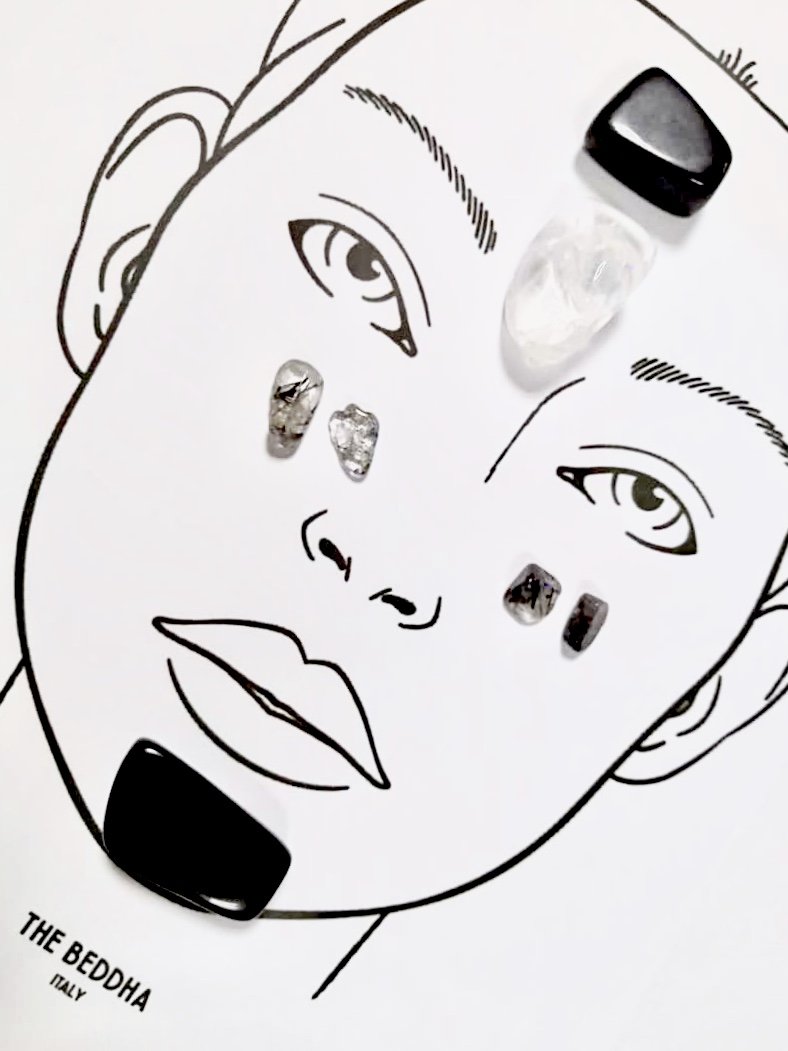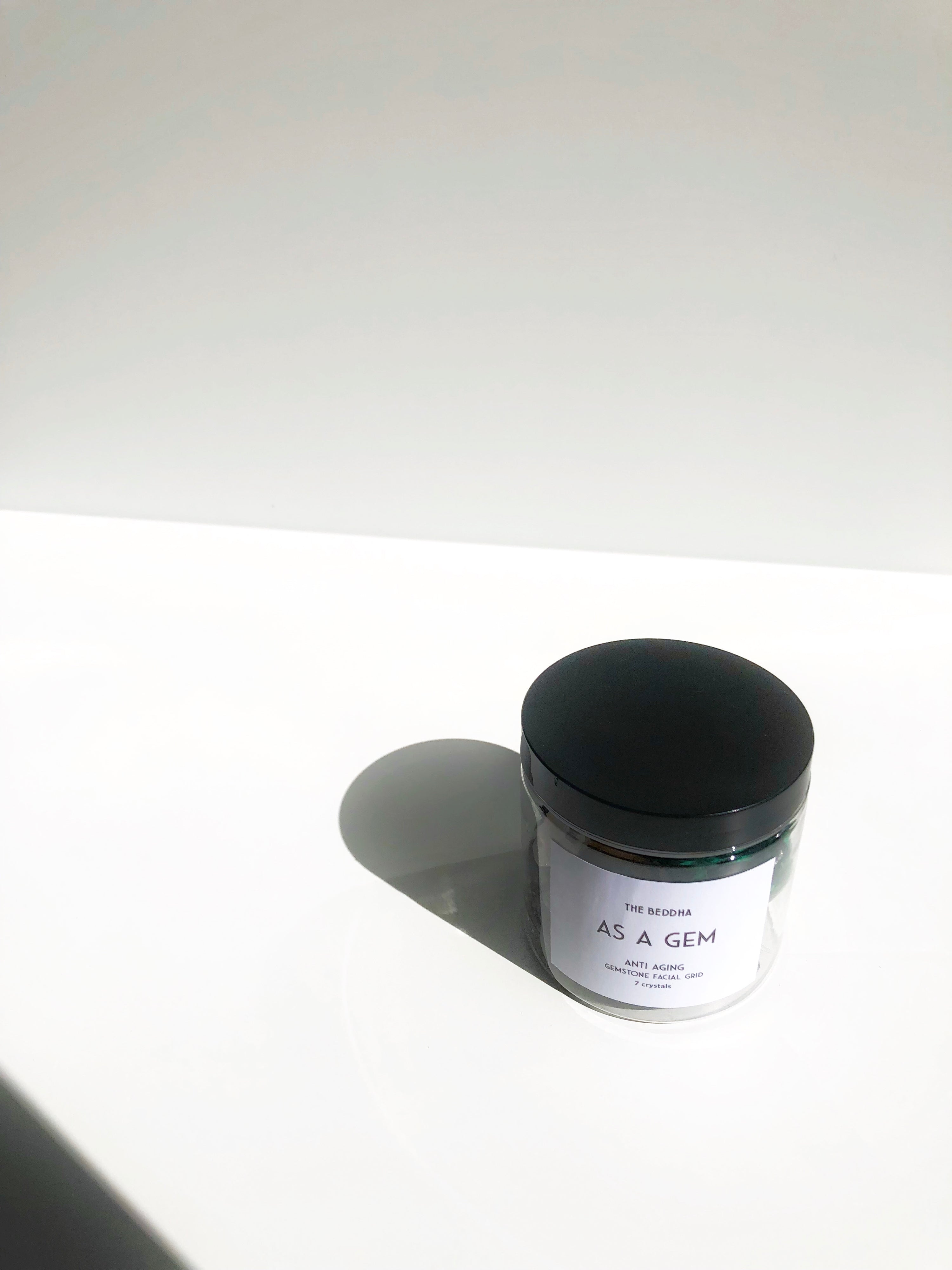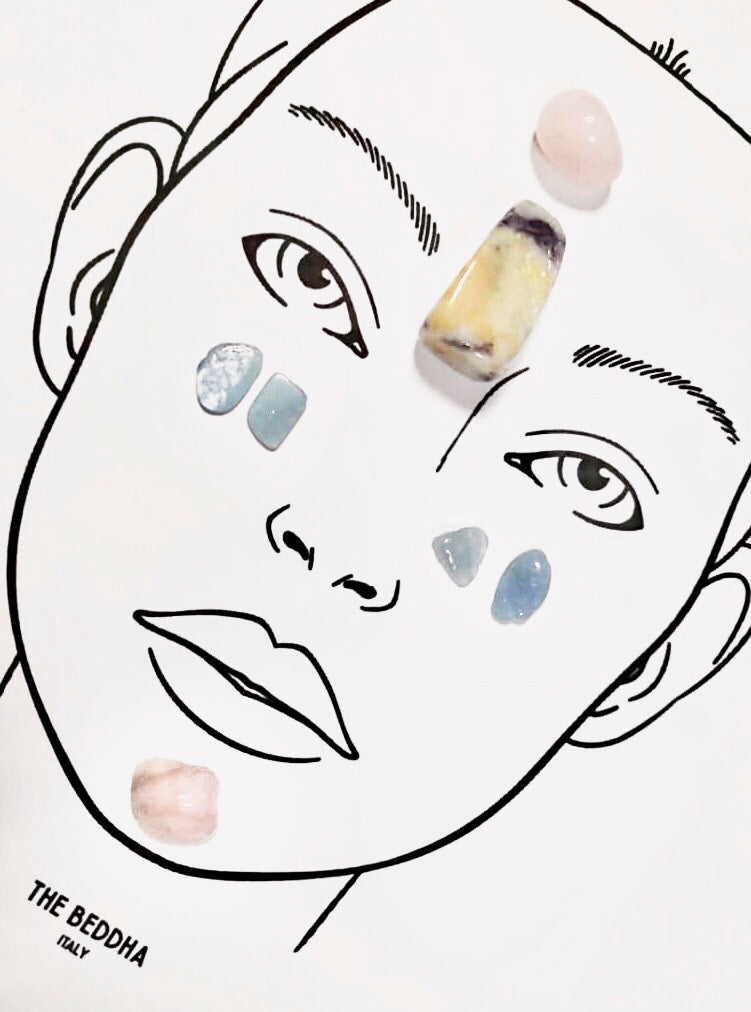 Want more crystals in your life? Want a treatment to give you glowing skin and lifted spirits? It's time to focus on inner beauty and how you glow from the inside out. Bring back your inner and outer glow, and embrace a type of self-care that's as exciting as it is good for you. With the popularity of crystals, they are appearing in more and more beauty products, and giving yourself a crystal facial is a great way to add crystals to your beauty routine along with organic and natural botanical products. 
AS A GEM, with its elegant aesthetic and lush concept in a jar, is an aspirational kit to incorporating the beauty, allure and transformative power of crystals and gemstones into a stylish life. AS A GEM is perfect for crystal obsessives and fashion savvy customers alike. Crystal Grids are an incredibly powerful energy tool to use when manifesting your desires, goals and intentions and they are the most unique meditative facial out there. Our gemstone combinations have been selected to rejuvenate the skin and detoxify the aura by balancing the energy on a physical mental and emotional level. We can hold a lot of stress and tension in our faces and these kits work on various levels to help release toxins, relax, revitalize, and rejuvenate in several energetic combinations. 
Detox with Shungite, Tourmalinated Quartz + Clear Quartz to Purify, Detox and Promotes circulation & breaks up negative & stagnant energies.
Anti-Aging with Rose Quartz, Aquamarine + Lepidolite to Refresh, Rejuvenate and Promote self love, youthfulness, and beauty.
Vendor: The Beddha Collection