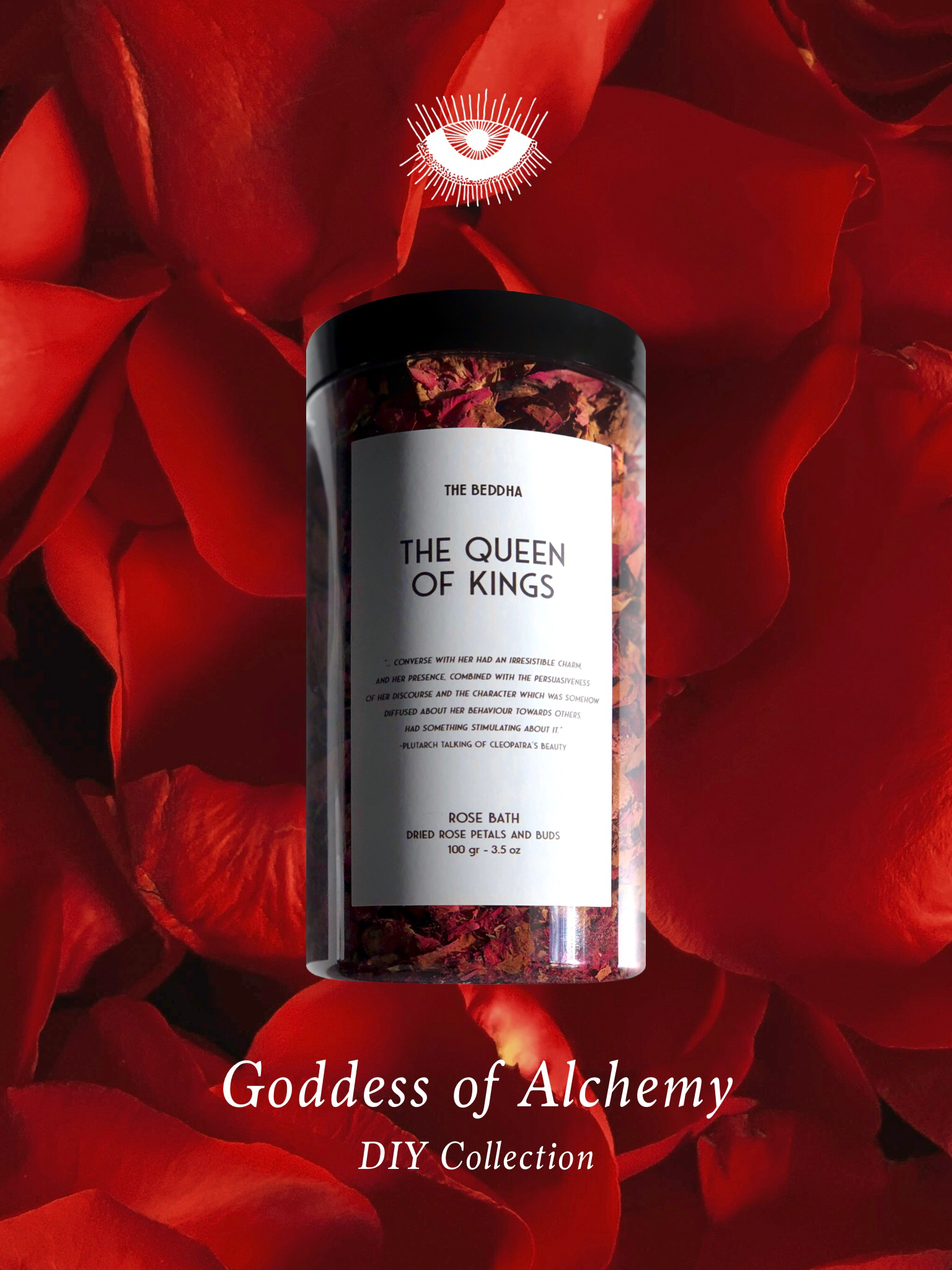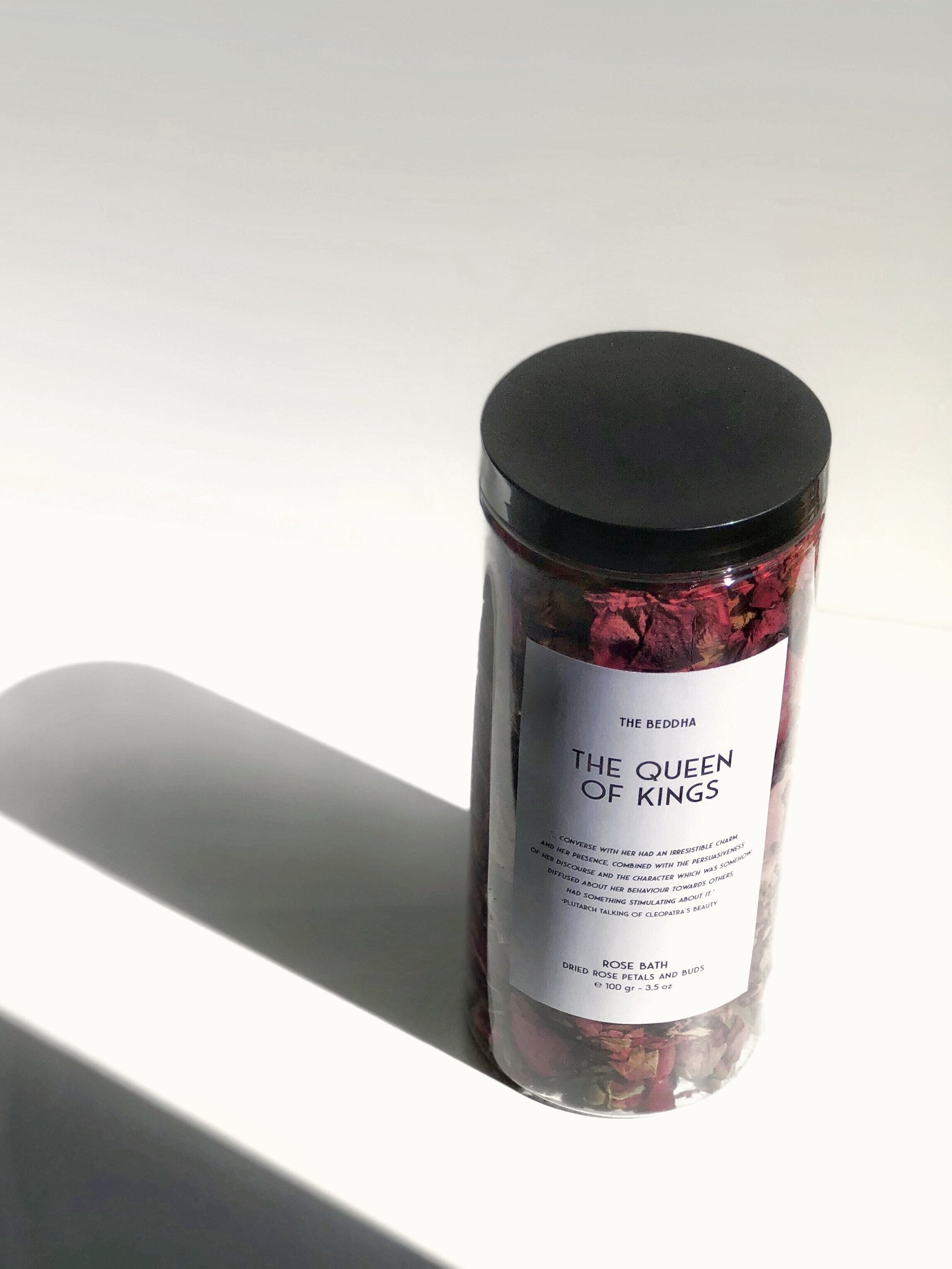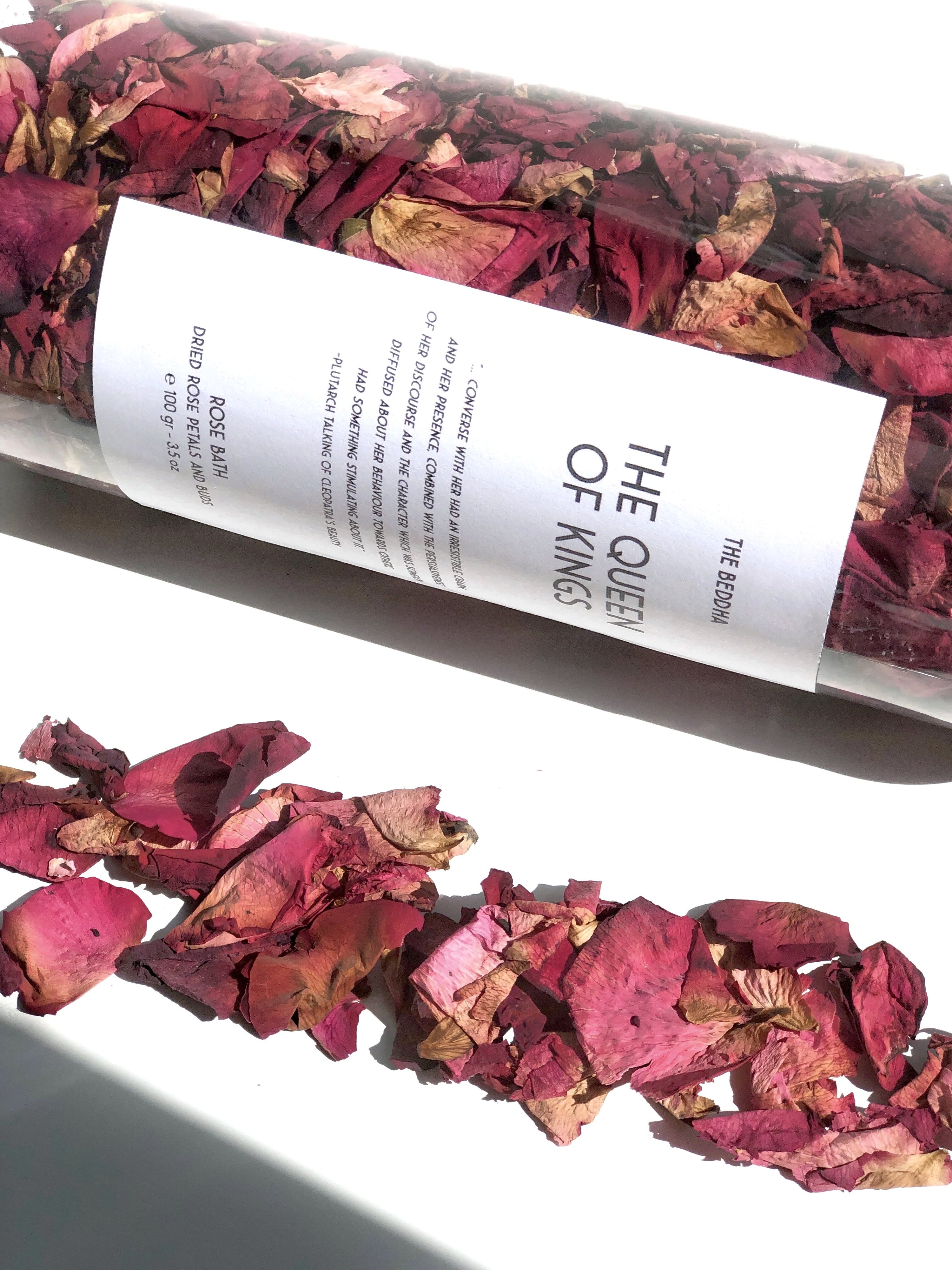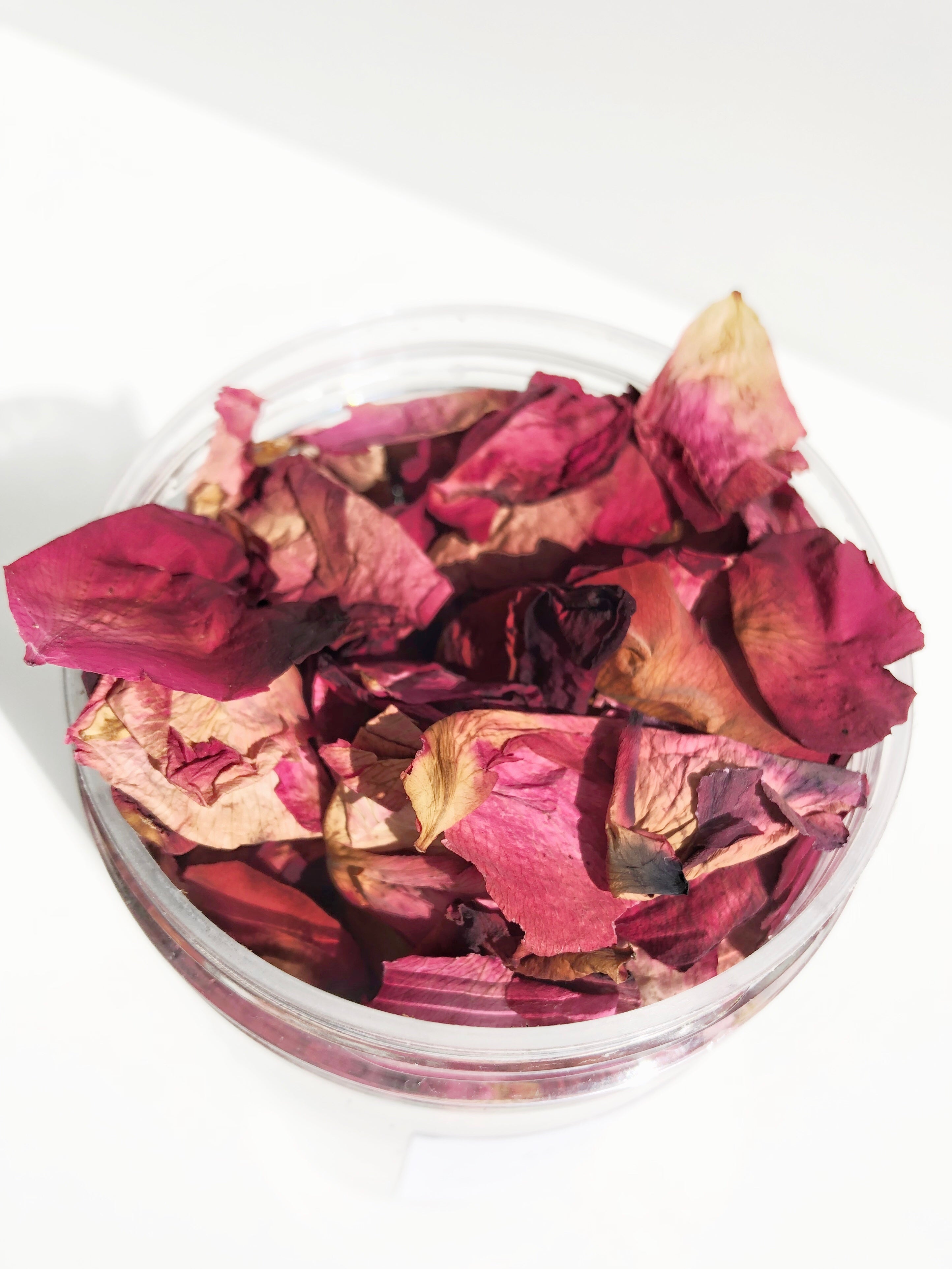 Rose Bath - THE QUEEN OF KINGS
This Rose Bath is named THE QUEEN OF KINGS to celebrate our Powerful Female Essence. As Cleopatra, known as the Queen of Kings for her love story with Julius Caesar and Mark Antony, you will enjoy a magic moment dedicated to your senses as her used to do with powerful, natural and organic remedies.
Yet, you will add a piece of design in you bathroom with a jar that brings to you a quote of Plutarch on Cleopatra's Beauty. It will be for you an important intention to work for and keep in mind.

Rose petals sprinkled in a bath are the image of luxury and self-love. But a rose petal bath is more than this. It can actually enhance your skin and spirit. Petal Rose water soothes irritated skin, gives glow to your complexion and tightens pores for a smooth appearance. It gives off a natural calming scent that has the power to melt away the day behind you and gives you good vibes. Cuddle yourself with this mindful rose petal bath.
Ingredients:
Rosa centifolia (petal and bud of rose)*

* Organic
100 g / 3.5 oz
Vendor: The Beddha Collection