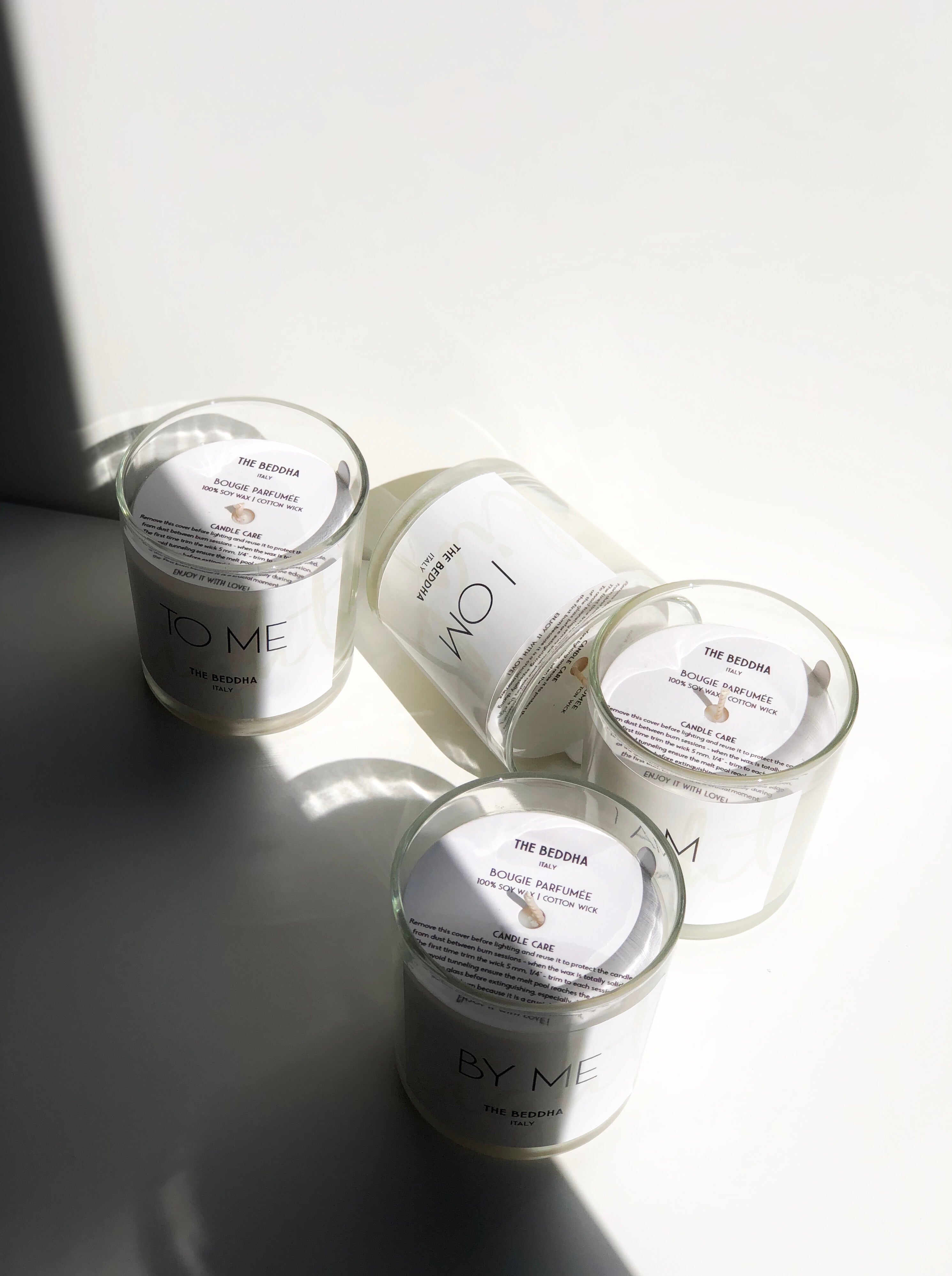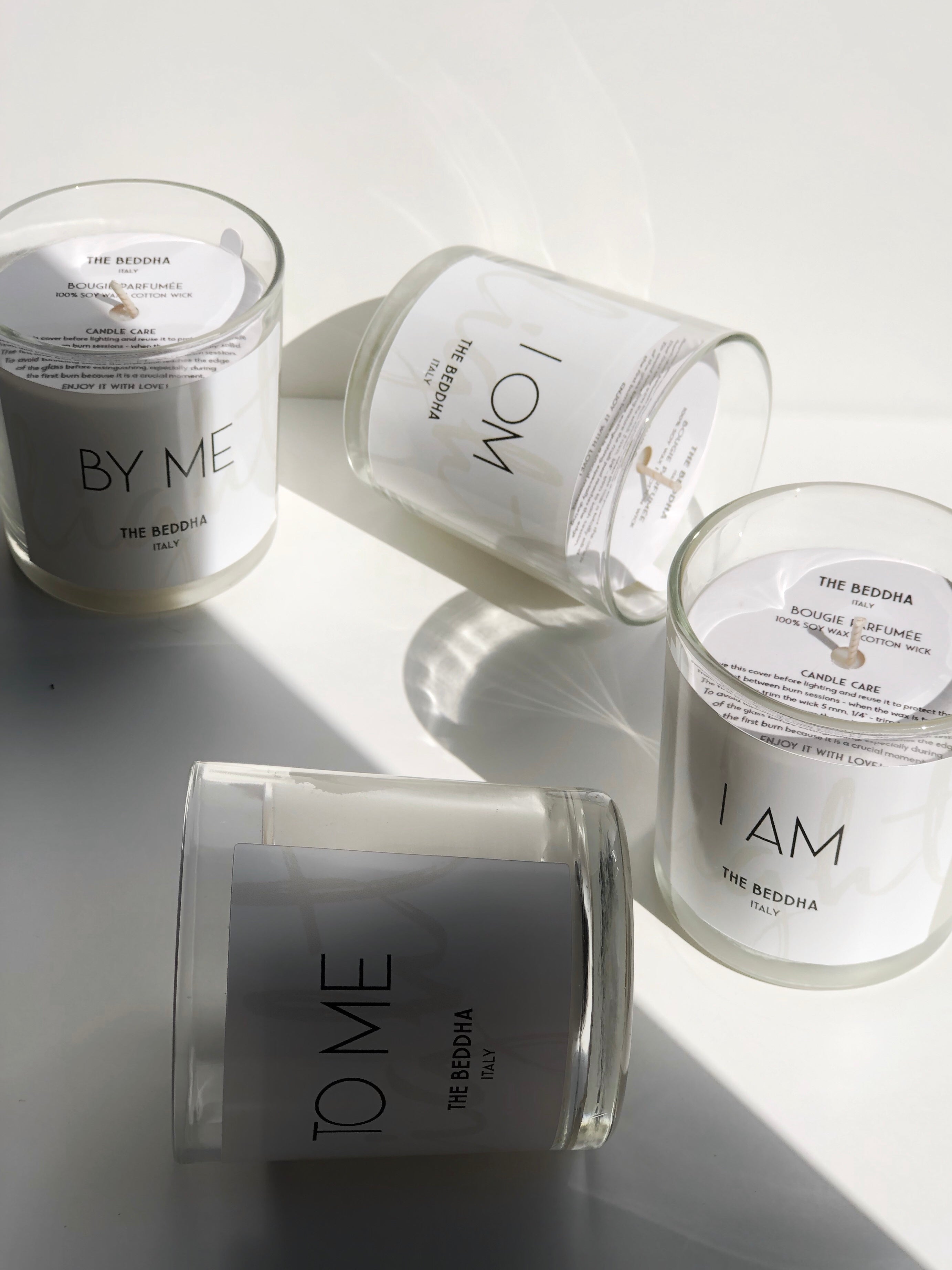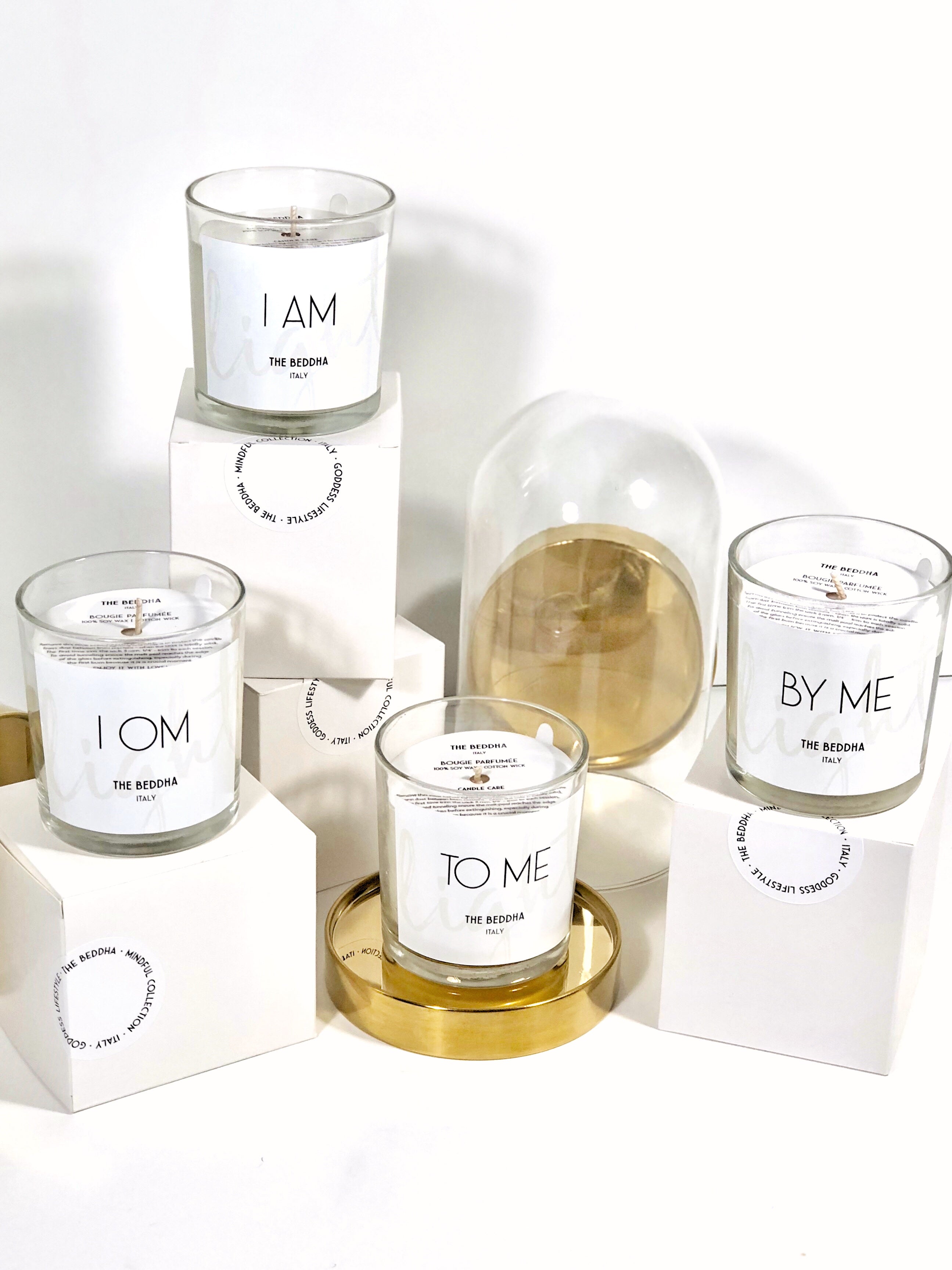 All our signature scented candles in a set. Read about each Candle in its dedicated page.
I AM & I OM CANDLES - BY ME & TO ME CANDLES

These candles are high quality hand poured and hand labeled. 100% soy wax made. Once the candle is finished burning you're left with an intention quote vessel that remember you your daily goal.
4 Candles Included in the set.
Vendor: The Beddha Collection