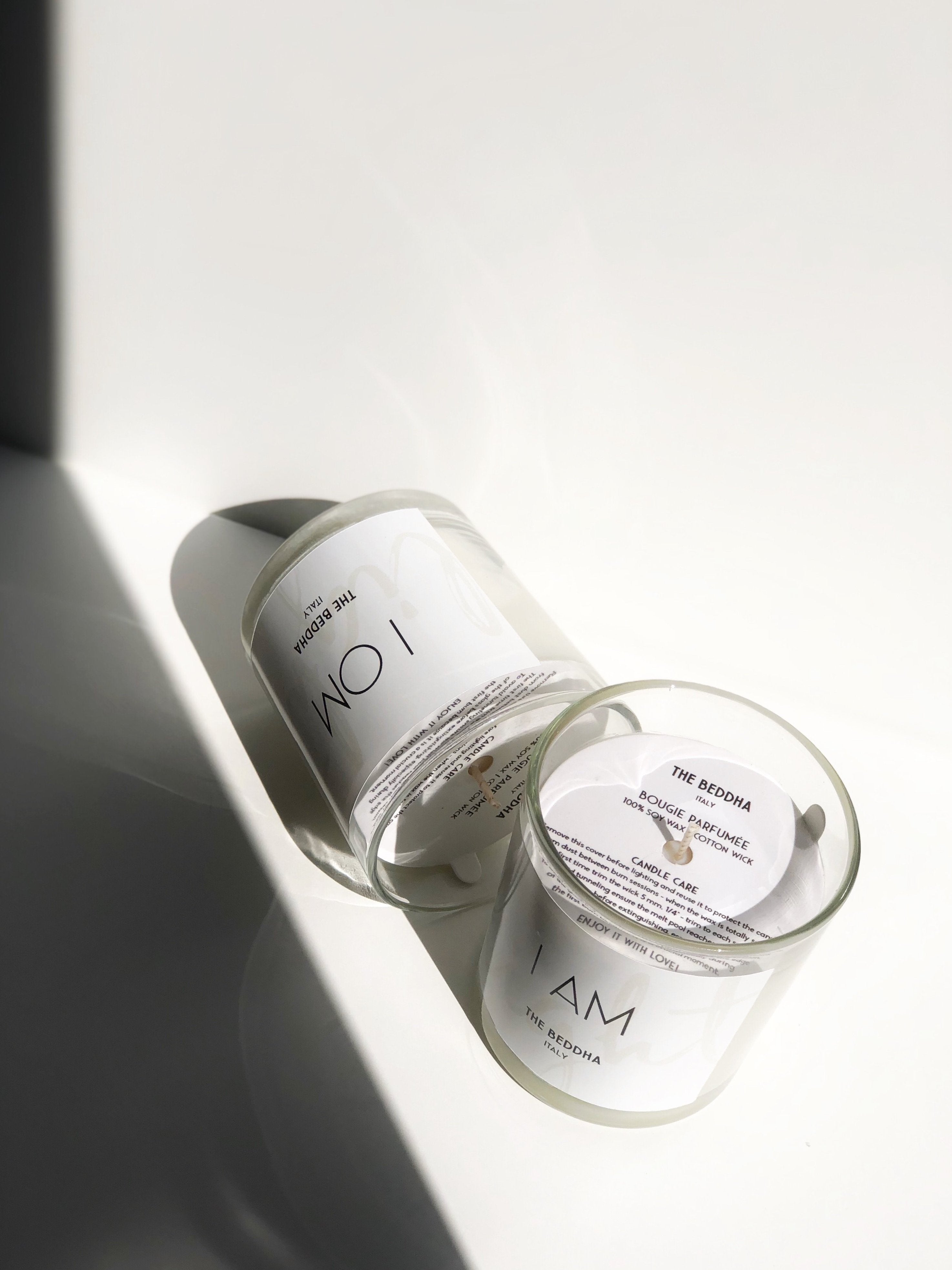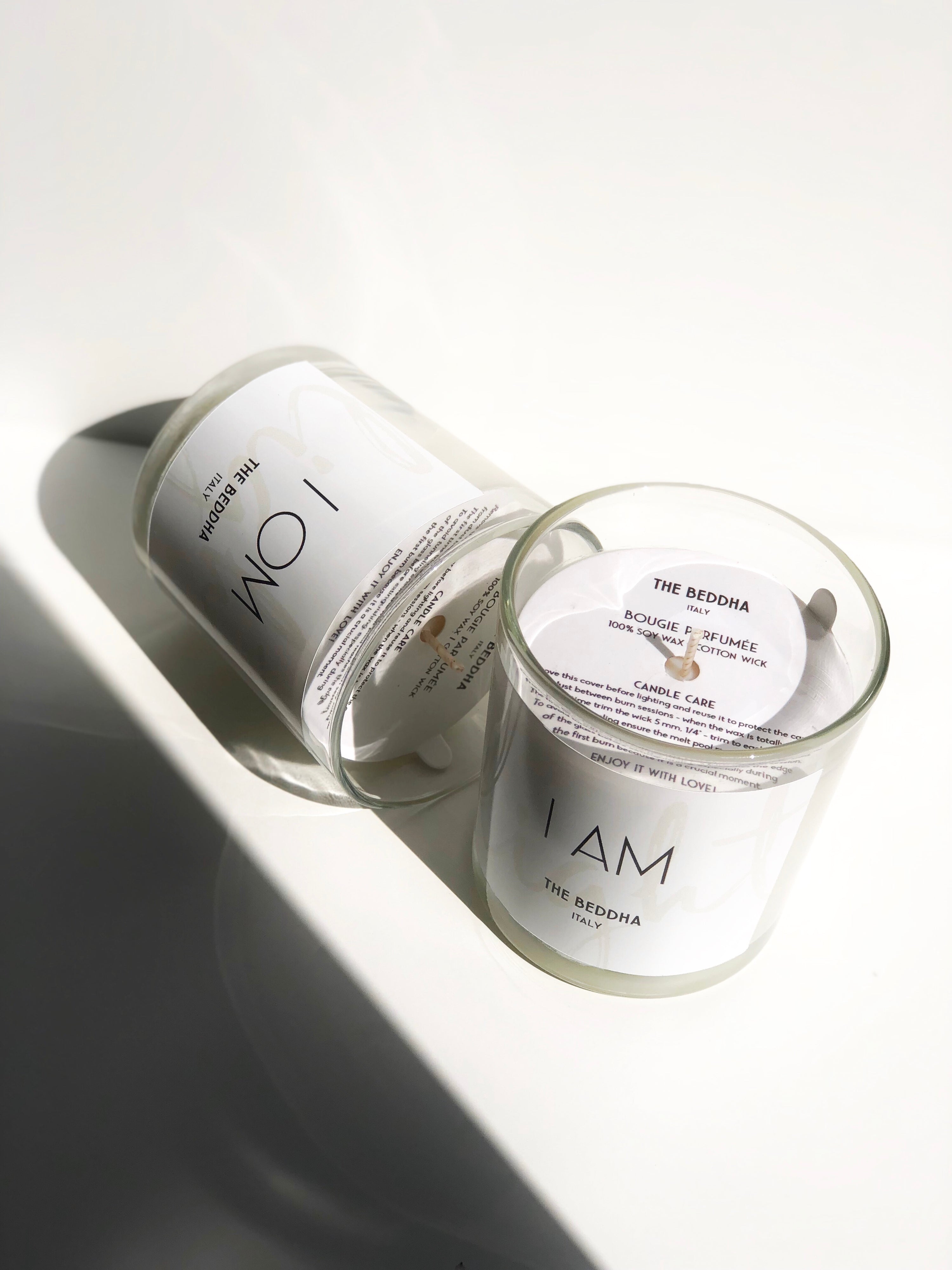 100% Soy Candles Duo - I AM & I OM
We create for you a couple of signature scents for who you are. We named them I AM and I OM. Because "you are what you constanstly do", the great Aristotle said. We agree with him. Do you wanna join our team? Get those couple of lights in the glass!
IAM is a modern female rose fragrance, it features the note of imperial rose mixed with a drop of sandalwood and a couple of jasmin. The best during home spa or sensual intimate moments. I OM is an unconventional sandalwood scent mixed with basil and citrus fruit. It is the fragrance able to turn your senses and your mind in a still state.
They render comfortable ambience when you are alone. They are also perfect to reveal who you are to someone who deserves to know you intimately.
These candles are high quality hand poured and hand labeled. 100% soy wax made. Once the candle is finished burning you're left with an intention quote vessel that remember you your daily goal.
Vendor: The Beddha Collection