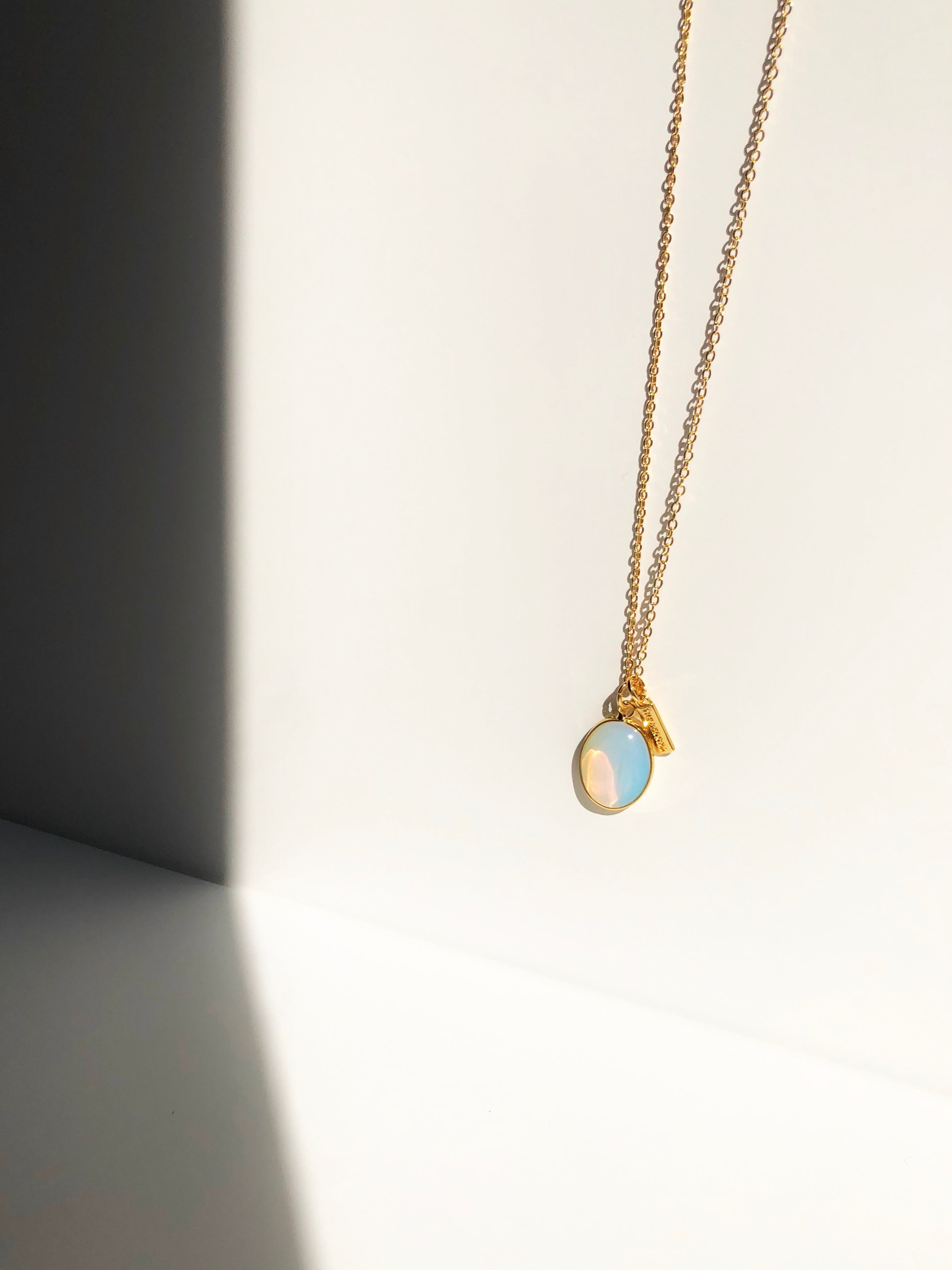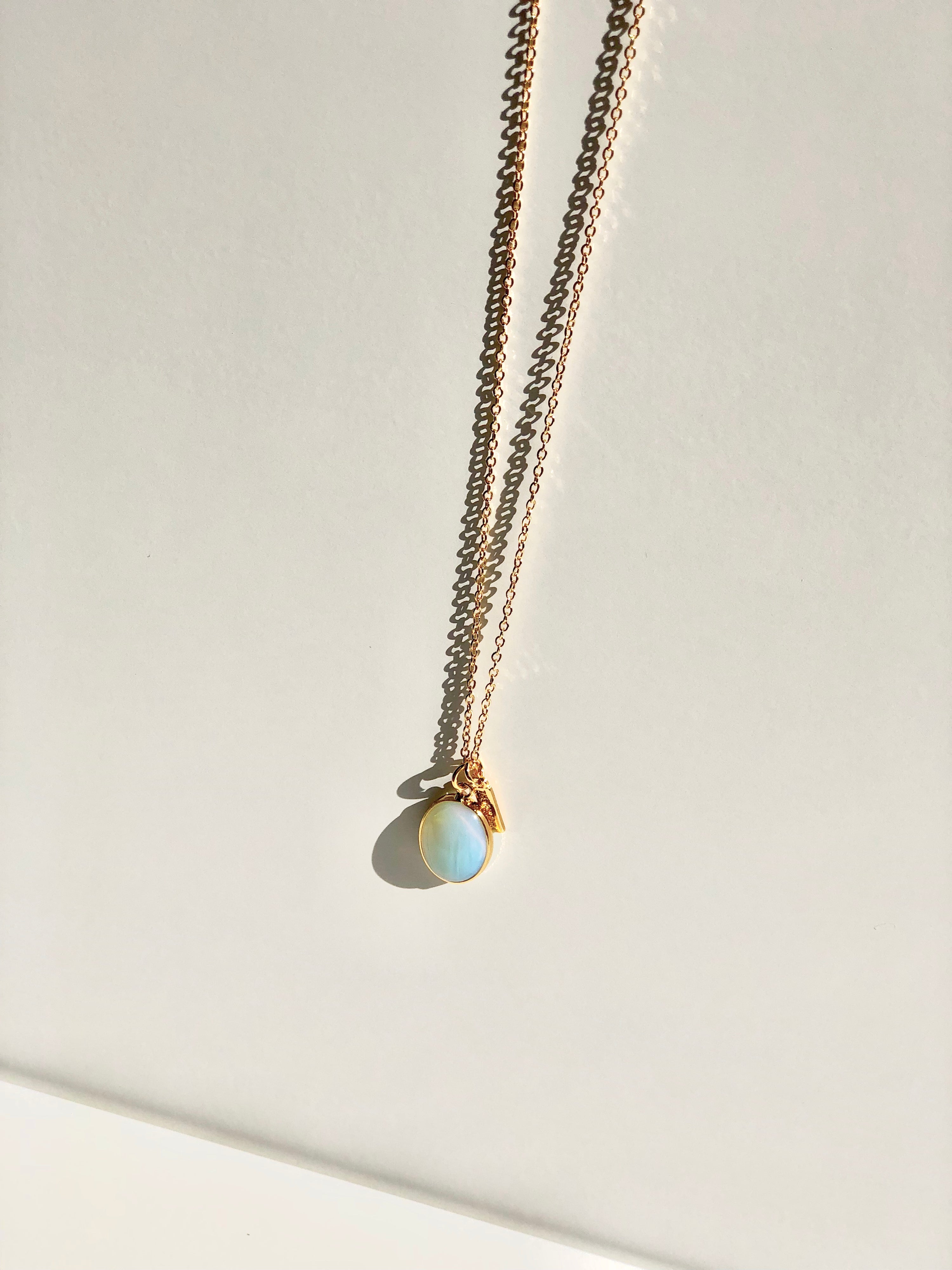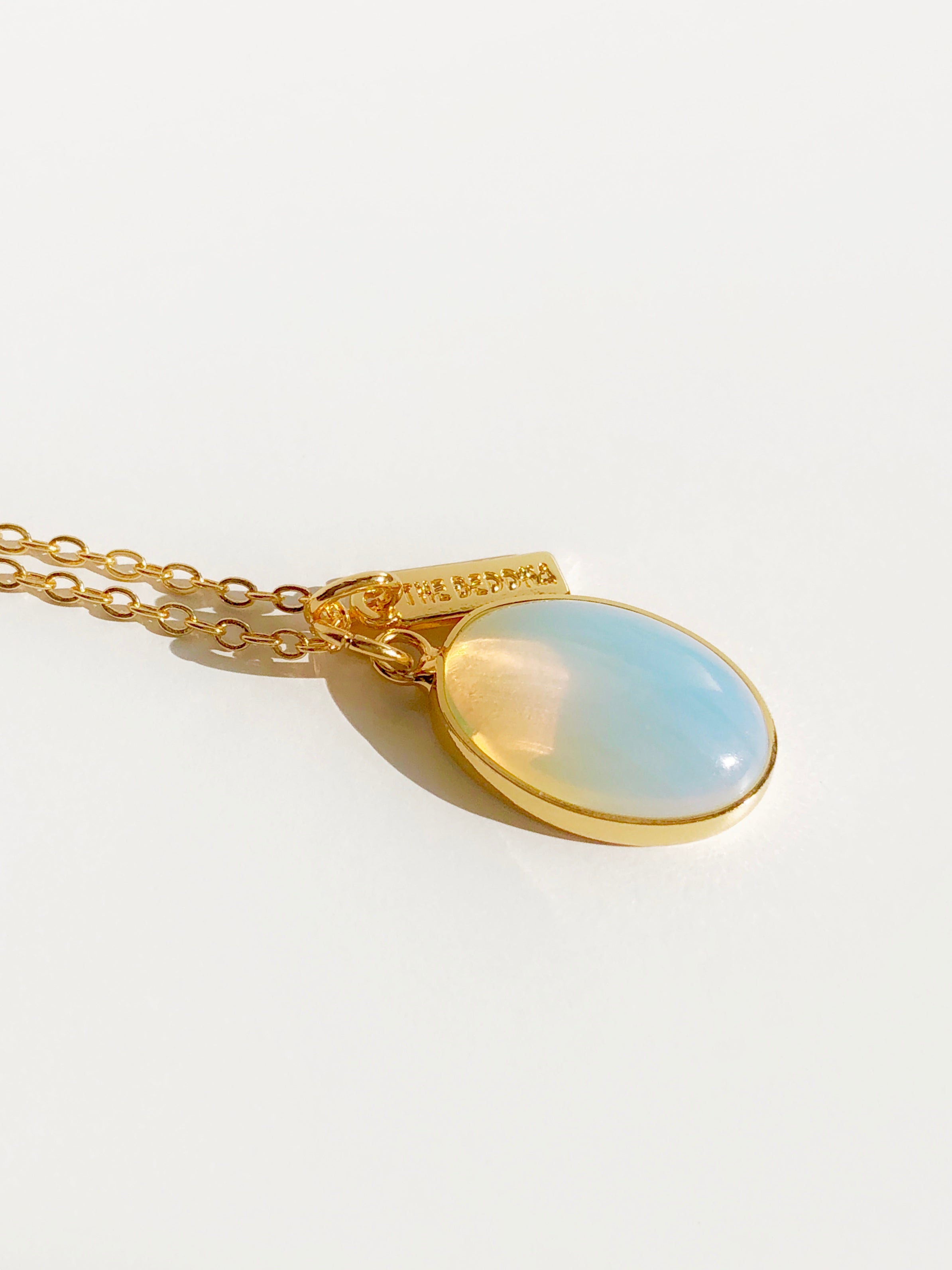 Opaline is a crystal inspired to Opal, a precious stone used in fine jewelry, really expensive and rare. Although this opaline is a man-made 'crystal', it still holds plenty of beneficial properties. 
OMMMPALINE necklace is manufactured from natural sand to resemble the opalescence of natural Opal. It shows rainbow tones in direct light, otherwise it is milky white/bluish. Opaline may be man made but is nevertheless a stone of love, can cleans your aura and channels energies. It is a very gentle, calming stone that will help you find balance, brings joy and peace. This stone can help to achieve goals and to be successful. Opaline is good for meditation and can also enhance psychic abilities. It can increase communication skills at all levels, and especially on the spiritual level.

Considering its plated nature we suggest to take off your jewel in some situations and follow our tips. Keep it always clean and dry, keep away your jewelry from perfume, cream, dishwashing soap, silver or gold cleaner. Don't wear in the beach, spa, in a pool and in the shower. The best way to clean your plated jewelry is to polish it with a soft cloth. If you take care of it, it will take care of you!
Vendor: The Beddha Collection