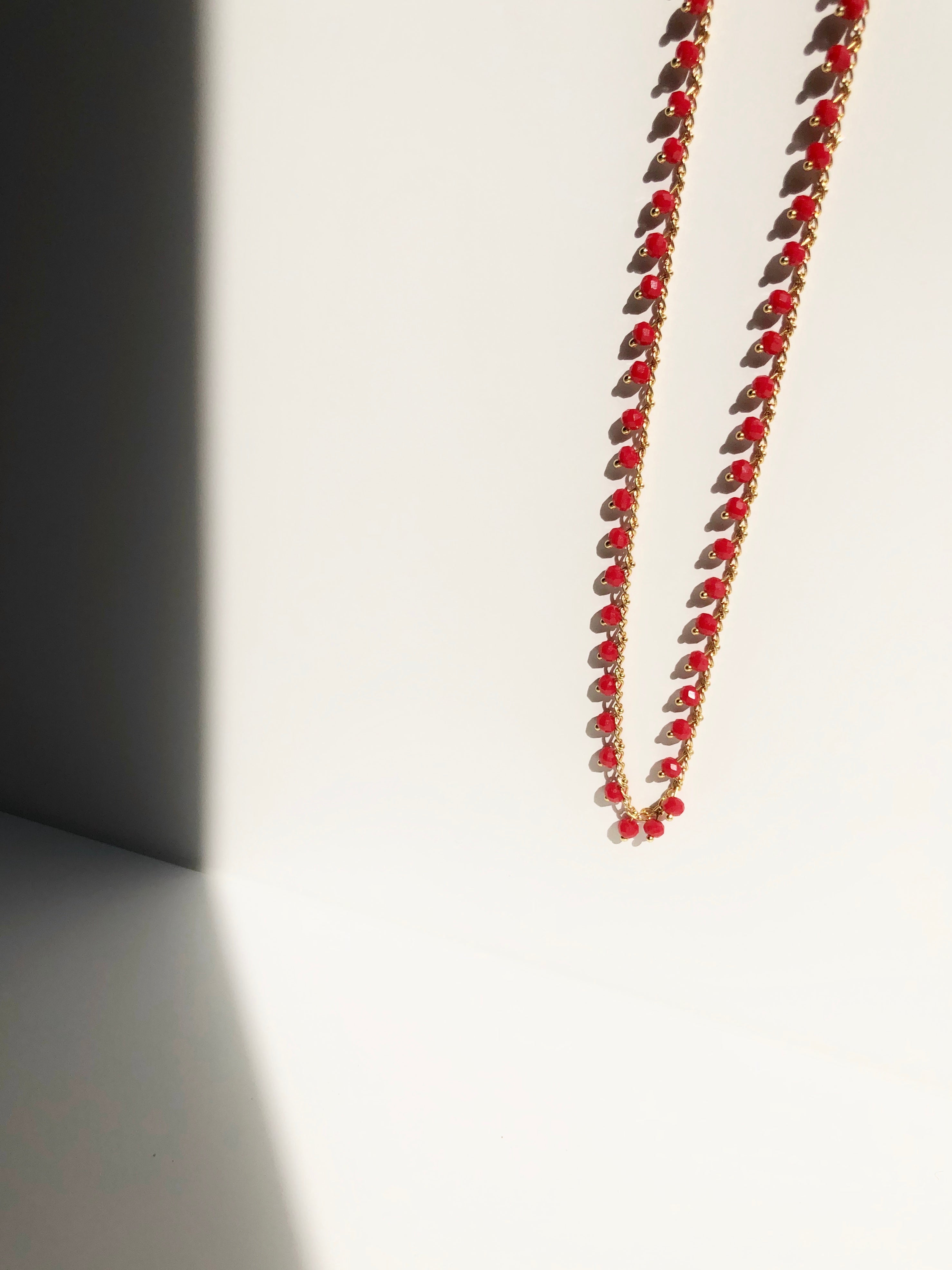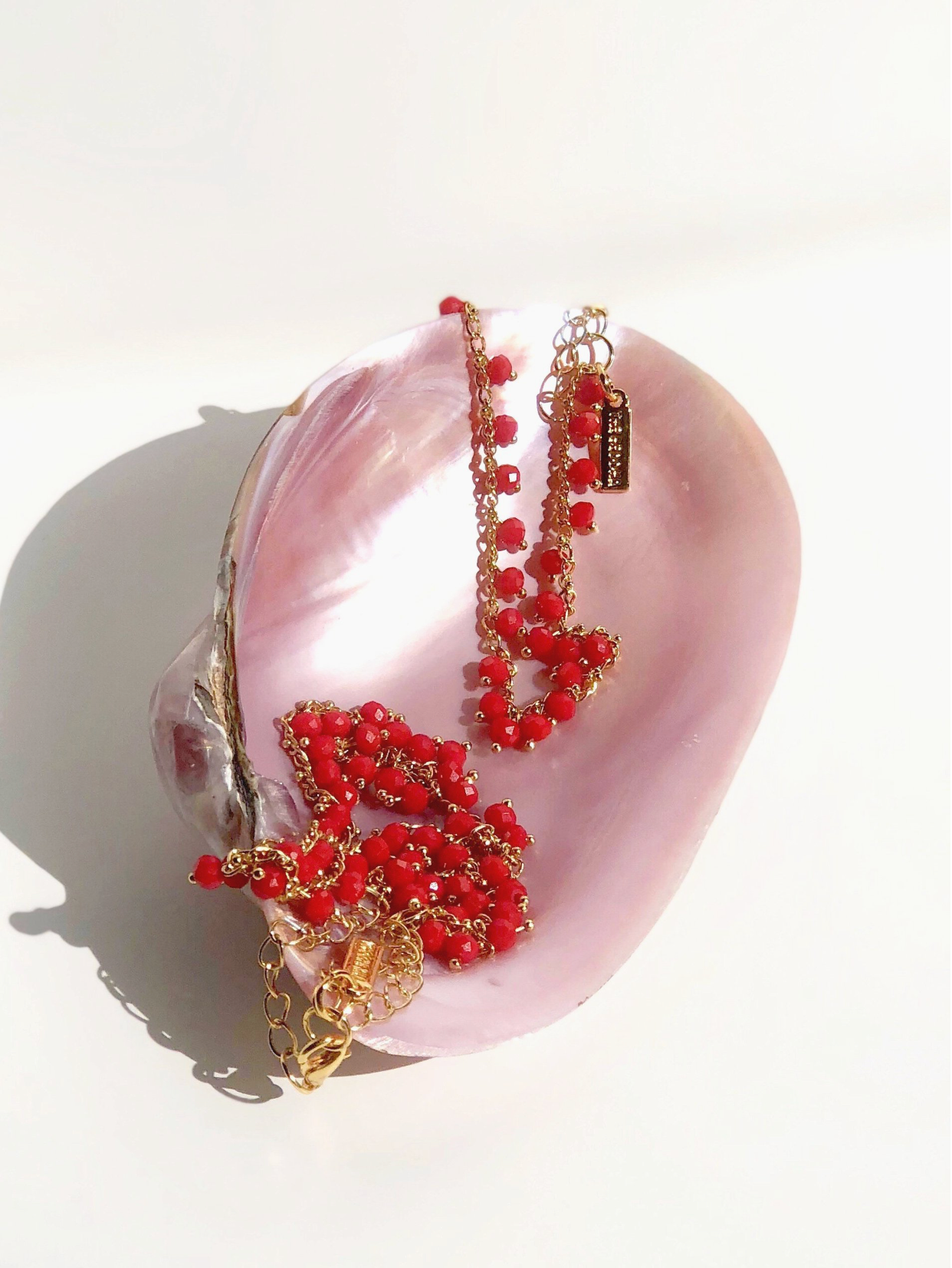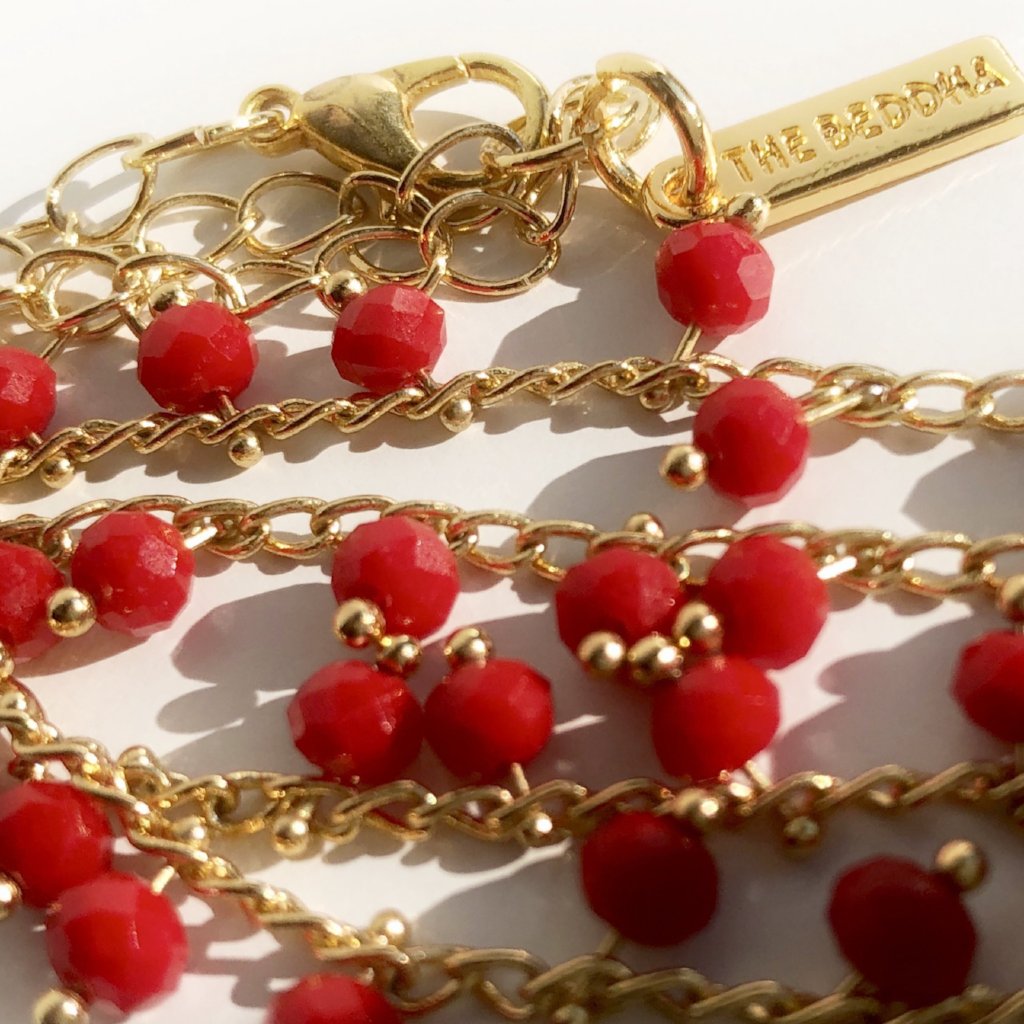 Necklace - NUGGETS ON MY WAY
Nugget by Nugget, follow them, you will find your destination. But don't forget that what is important is the Journey. This is the mean of the "NUGGETS ON MY WAY" Line. It is made in precious red crystal to underline the passion you need to live a full life. Any little nugget will remember you the importance of any small step in your way. It comes with THE BEDDHA tag.

Considering its plated nature we suggest to take off your jewel in some situations and follow our tips. Keep it always clean and dry, keep away your jewelry from perfume, cream, dishwashing soap, silver or gold cleaner. Don't wear in the beach, spa, in a pool and in the shower. The best way to clean your plated jewelry is to polish it with a soft cloth. If you take care of it, it will take care of you!
Vendor: The Beddha Collection