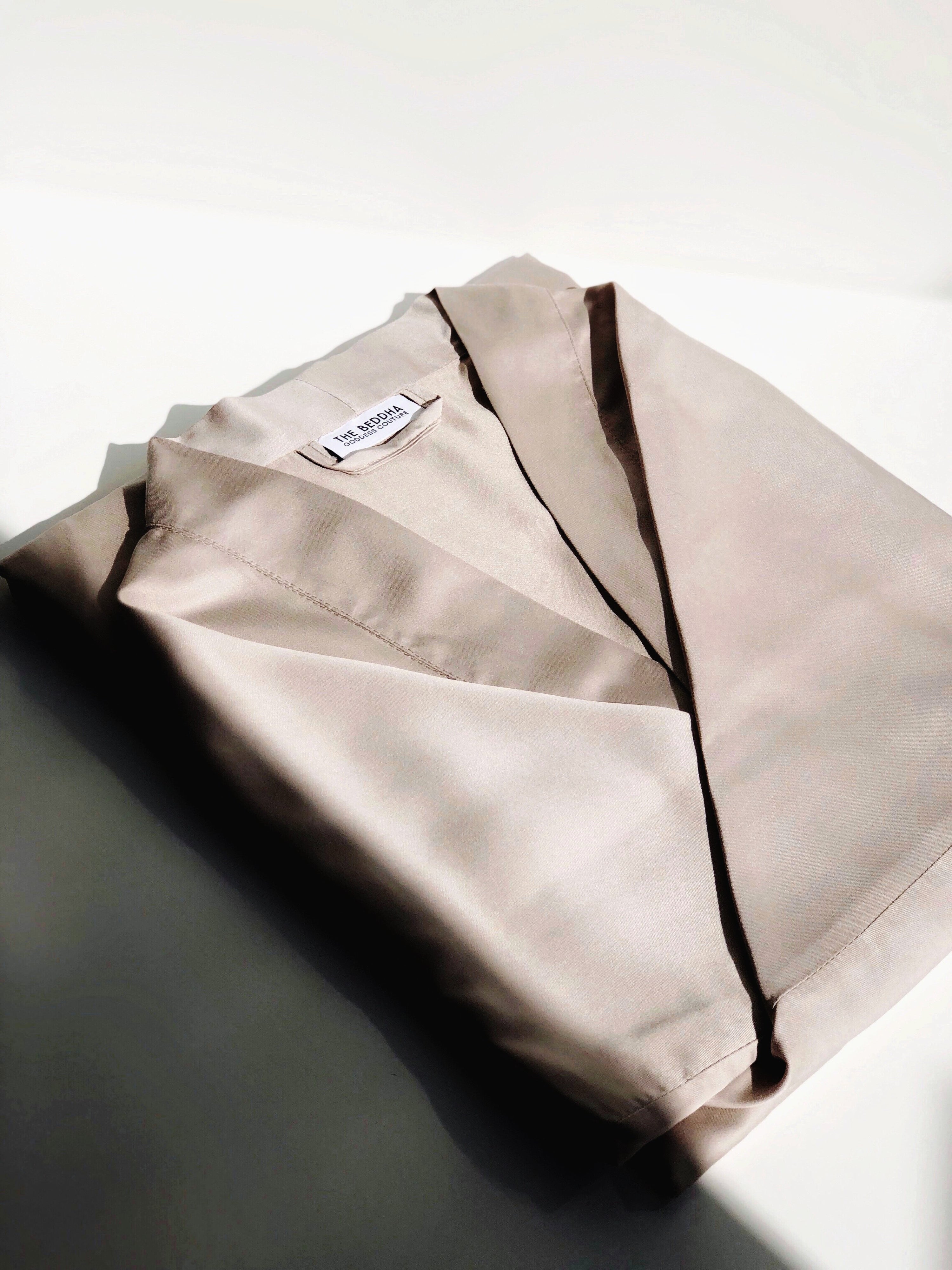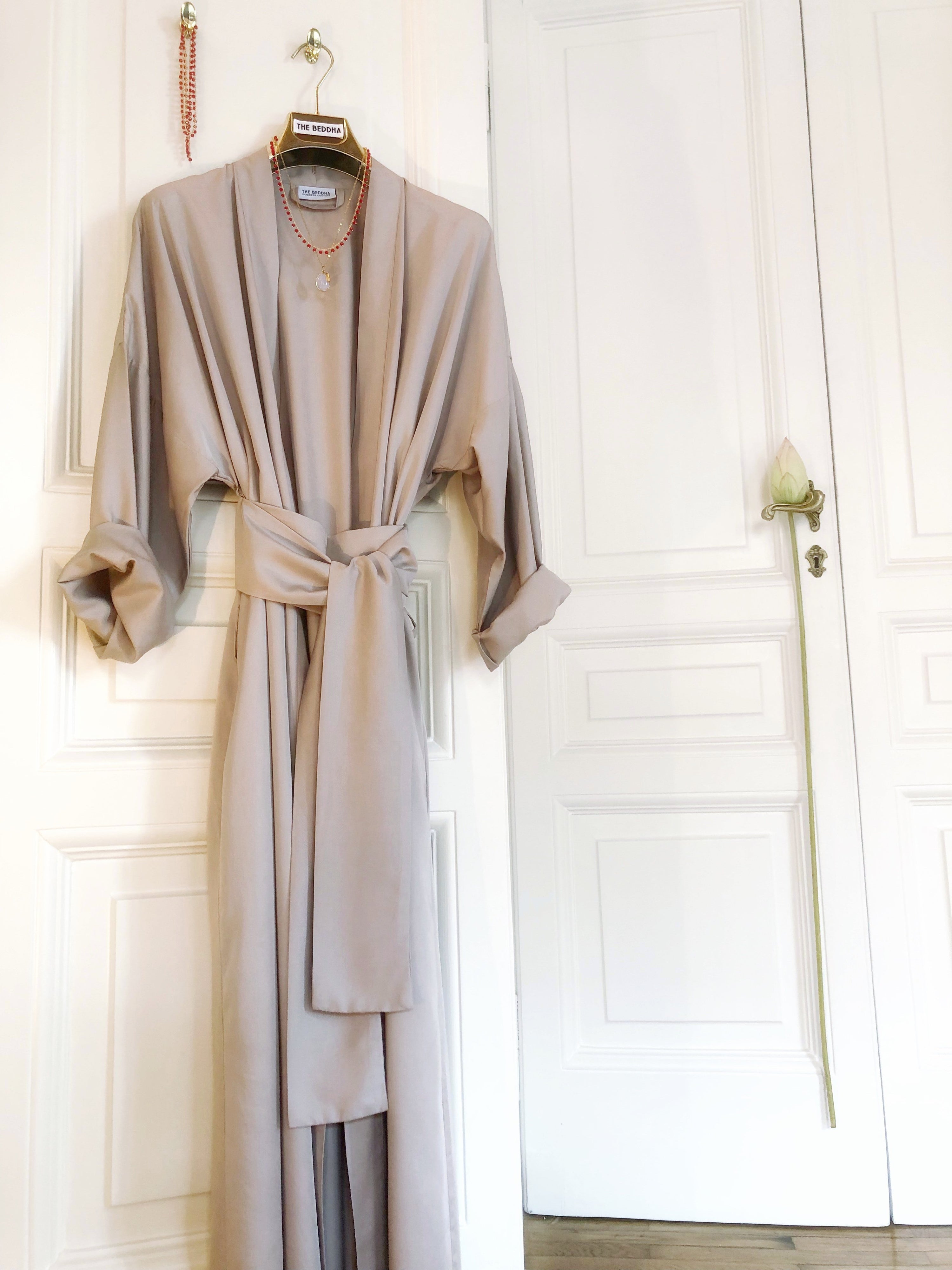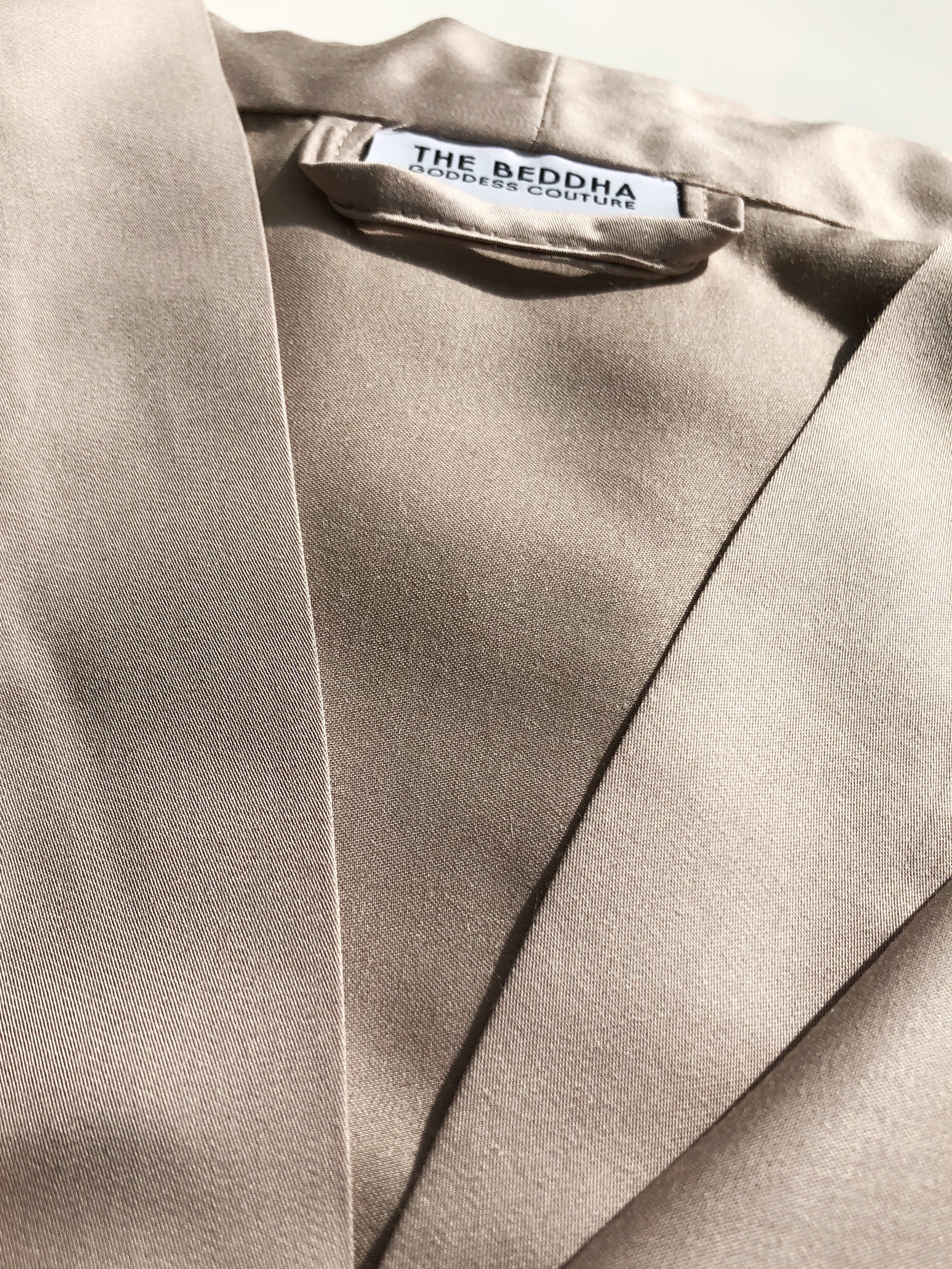 Bamboo Kimono - Sand BAMBOOSHELL
What makes the difference between a mother, a sister, a daughter and a wife? All of them are women, but all of them have a different rule and social uniform. A robe makes them united in one unique sublime essence able to self-love and self-care. When a Goddess chills at home and takes moments for herself, for taking care of her needs, she wants a second skin cloth, a regal wrap to celebrate her body and her activities.
We made two choices to turn this desire in reality. First a bamboo fabric, smooth like silk and resistant on the emotions running on women skin. And a color palette to enhance the skin tone of every Goddess. We introduce four colors white, peach, sand and stone with oeko-tex standard 100 certified non-toxic dyes label (the global testing and accreditation system for the screening of harmful substances within consumer textiles).
Bamboo fabric is a cozy and sensual choice for the women's silky skin. It has a luxuriously soft fiber that is naturally hypoallergenic and exhibits up to a 99.9% anti-bacterial rate. See More
- 100% washable Bamboo, gentle machine wash
- OEKO-TEXT Standard 100 certified non-toxic dyes
- Belt and belt loops
- French seam finish
- One size comfortably fits most
- Up to 112 cm (44") at chest and hips
- 130 cm (51") L
Vendor: The Beddha Collection