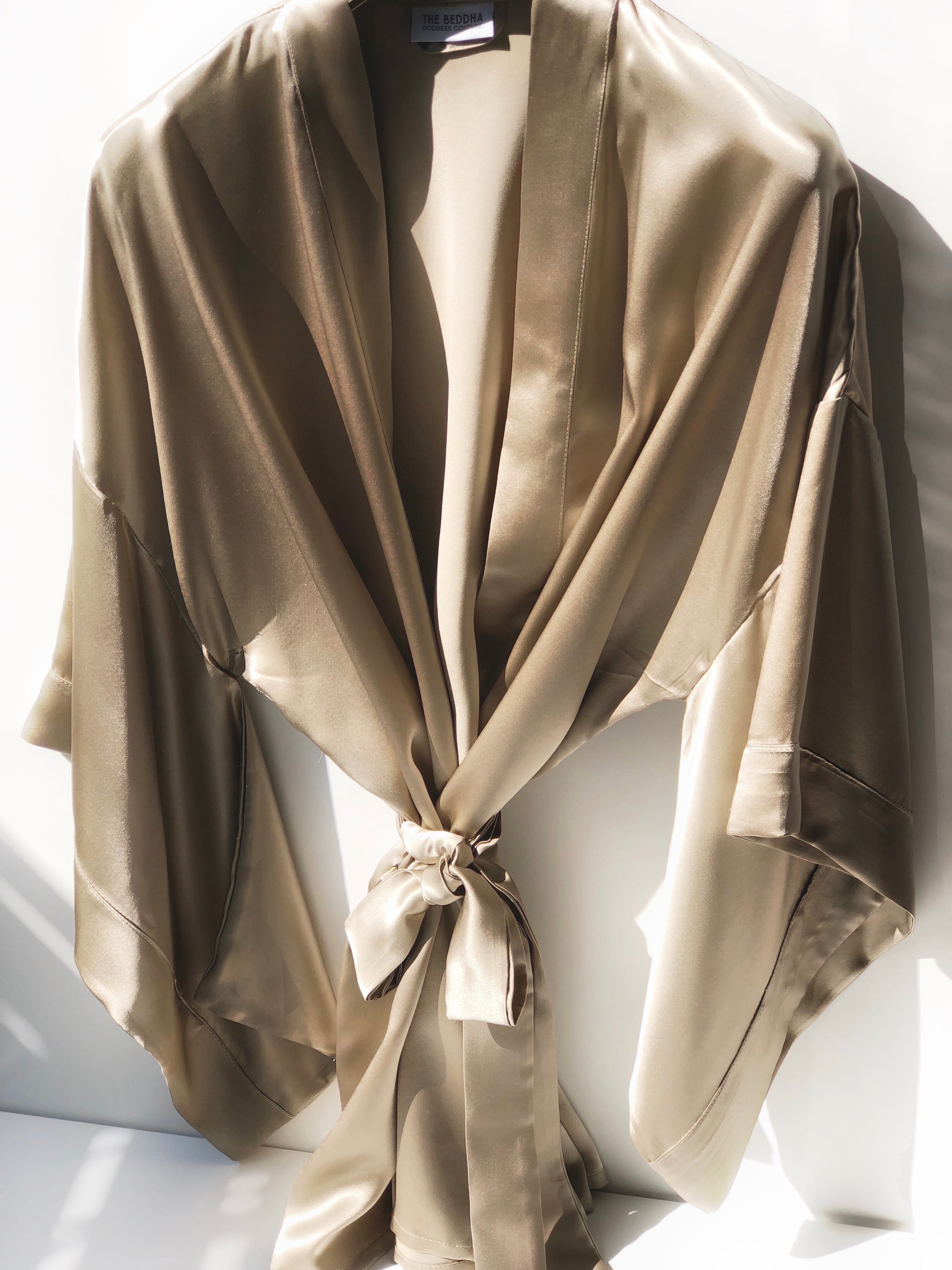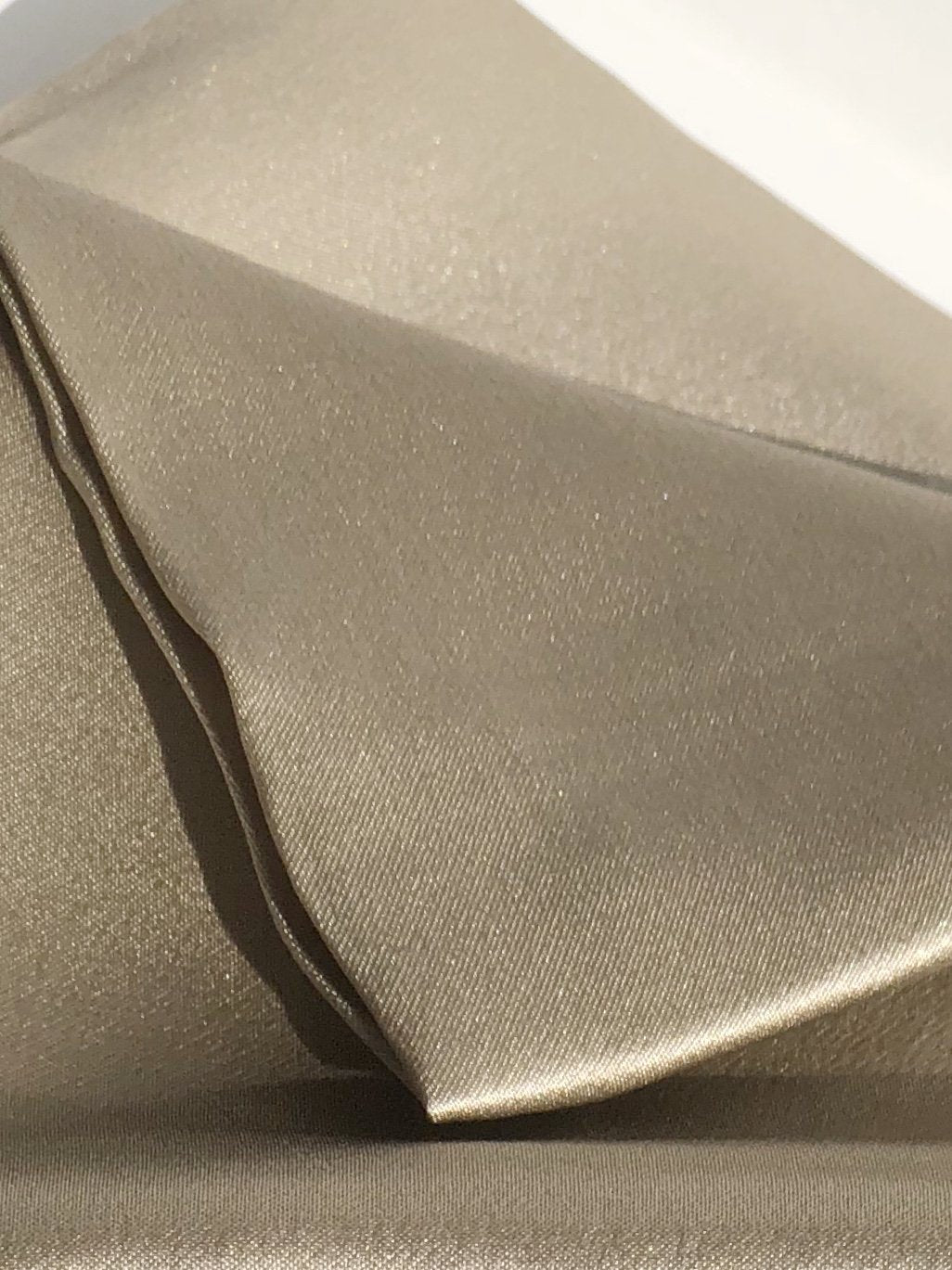 *PRE ORDER* Sand Silk Kimono - SILKARMOUR
What makes the difference between a mother, a sister, a daughter and a wife? All of them are women, but all of them have a different rule and social uniform. A robe makes them united in one unique sublime essence able to self-love and self-care. When a Goddess chills at home and takes moments for herself, for taking care of her needs, she wants a second skin cloth, a regal wrap to celebrate her body and her activities.
What makes the difference between SILKARMOUR and Bambooshell?
SILKARMOUR symbolizes a woman who lives in a man dress during her day. She is a boss, she has to be strong, perseverant and inflexible. She loves to be successful in life, but she knows there is a price to pay. May she has a family - a husband and children - and also her personal way to take care. So the adventure is really hard and at the end of the day she wants and needs to feel on the skin her own sensuality and real nature.
After a long day and before to go out with girlfriends she takes a restorative shower then, draped in SILKARMOUR and holding a flute of favorite Prosecco, re-sees herself in the mirror and she is ready to be the Goddess of the night!
We introduce SILKARMOUR in 100% Premium Silk and in black, lilac, sand and white with OEKO-TEX Standard 100 certified non-toxic dyes label (the global testing and accreditation system for the screening of harmful substances within consumer textiles).
SILKARMOUR is a part of the SILKLINE. See SILKLANDIA & SILKCROWN

- 100% washable Premium Silk, gentle machine wash
- OEKO-TEXT Standard 100 certified non-toxic dyes
- Japanese style sleeves
- Belt and belt loops
- French seam finish
- One size comfortably fits most
- Up to 112 cm (44") at chest and hips
- 90 cm (35") L
Vendor: The Beddha Collection