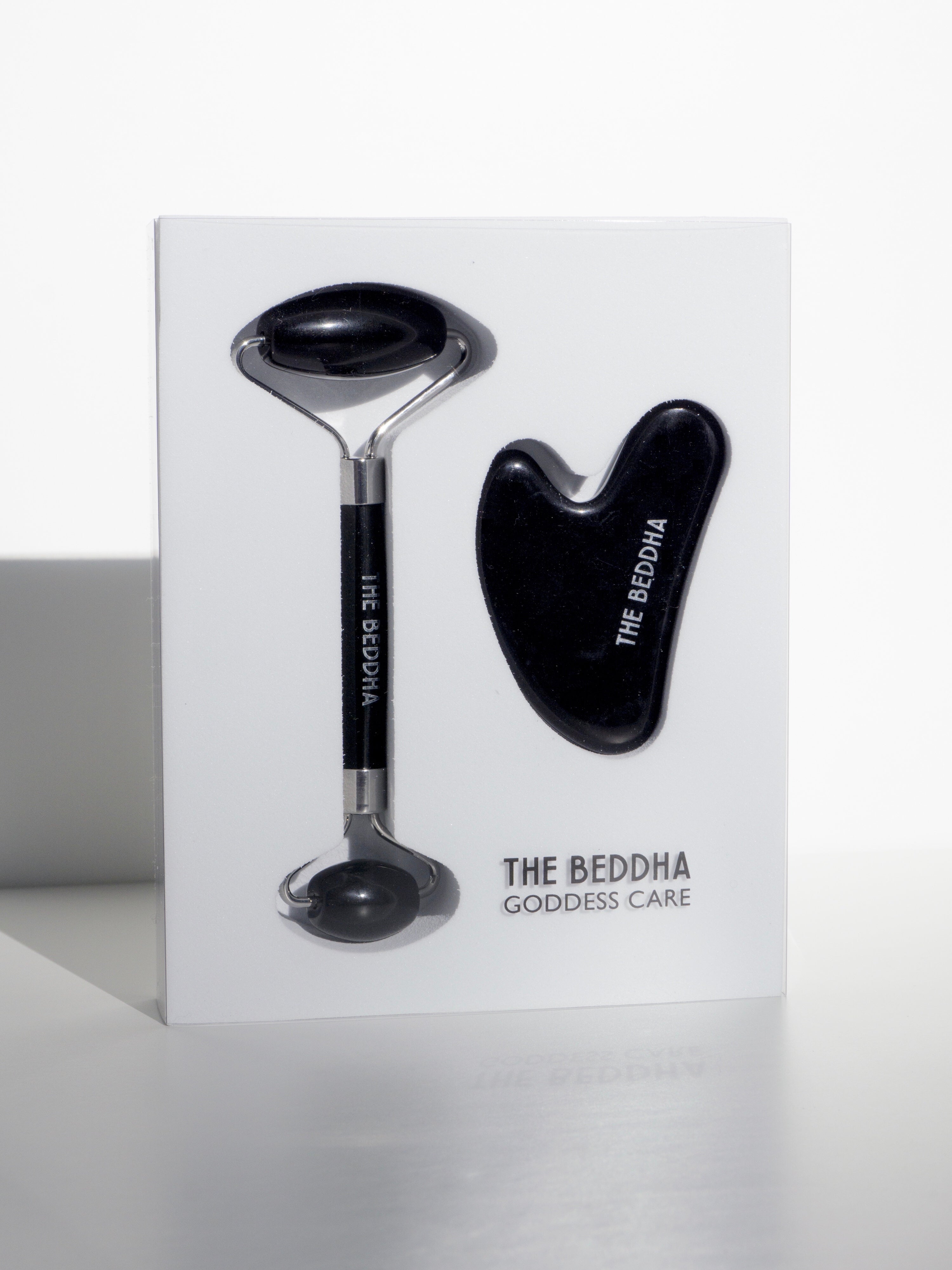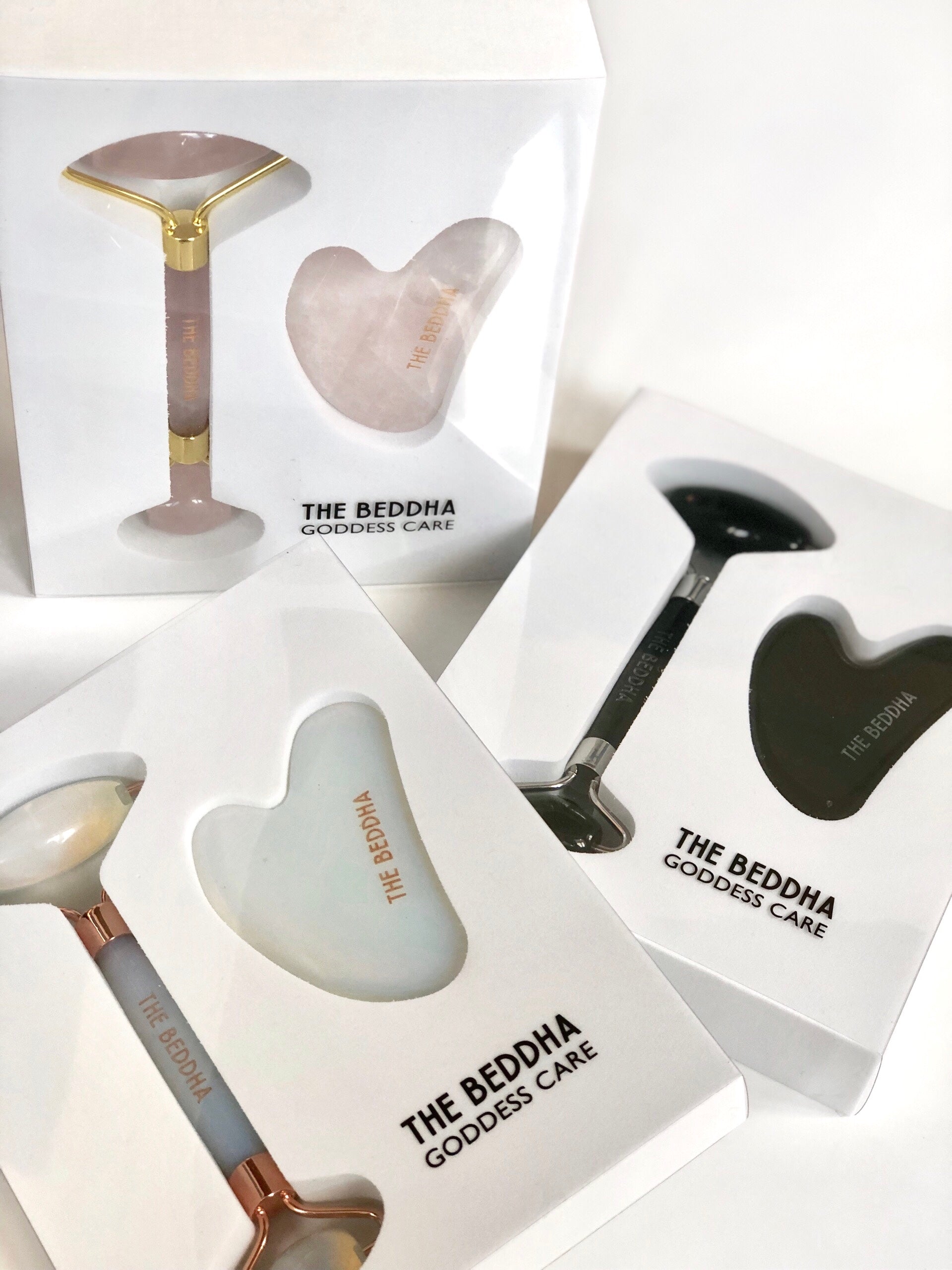 Gua Sha and Roller could be considered two of the secrets of Eternal Youth came from the Chinese Empresses to the Modern Goddesses of our days. Today Gua Sha and Roller are considered as botox competitors.
We included both beauty tools in one set for you to combine the beauty benefits of the massaging (roller) and scraping (gua sha stone) methods introducing them with our newest daily/night concept as both will have cumulative results to knead away fine lines, fatigue, stress and muscle tension to get a smoother, more youthful com- plexion.
Both tools complement each other, working simultaneously to achieve transformative results. While the roller is best used in the morning to detox and sooth fatigues skin and puffy eyes, the gua sha is best to use at night as it massages deeper in the epi- dermis layers; reaching into the parasympathetic nervous system to eliminate the build up toxins in the lymph nodes whilst toning the facial muscles and stimulating collagen production for a healthy glow and high-quality skin tone. Read more about Benefits & Tips
Raise the Vibe of your Skin Tribe!
The Rock Tribe – are you seen as "the strong one" in your peer group? Always pro- viding sound advice? Carrying everyone's burdens can accelerate the ageing pro- cess and degenerate your skin's natural shield. Bring balance back to your skin with our Black Obsidian Glow Enhancer Tribe duo. This precious stone, formed from lava, will bring harmony to the skin by purging out trapped congested pores, boosting hydration levels and relaxing tense facial muscles.
Specs : Black Obsidian. New superior quality welded and silver plated roller. Each tool is a piece of nature, so it will be unique and differ in size and color. [ This product is excluded from the right of withdrawal - returns policy ]
Vendor: The Beddha Collection