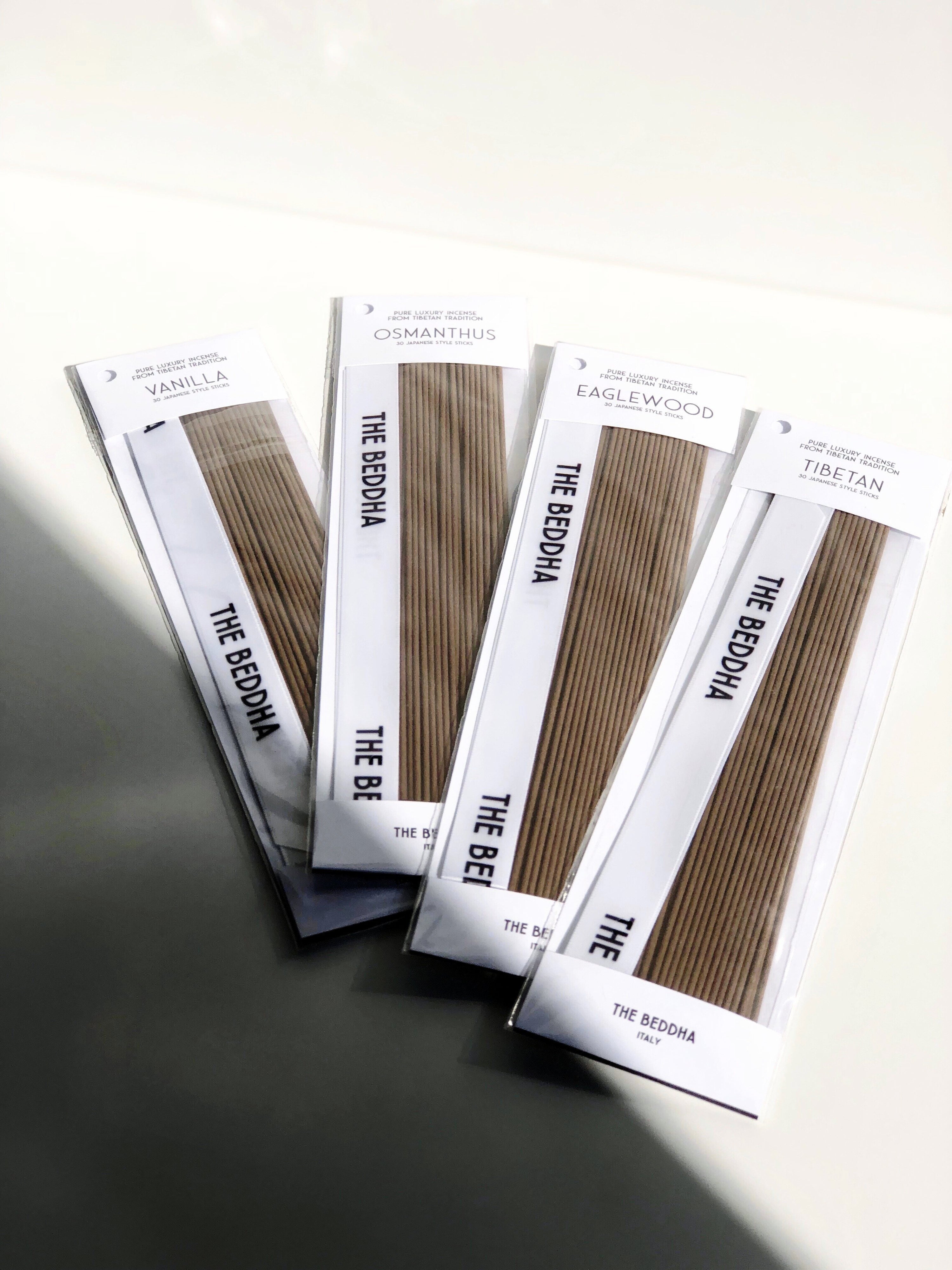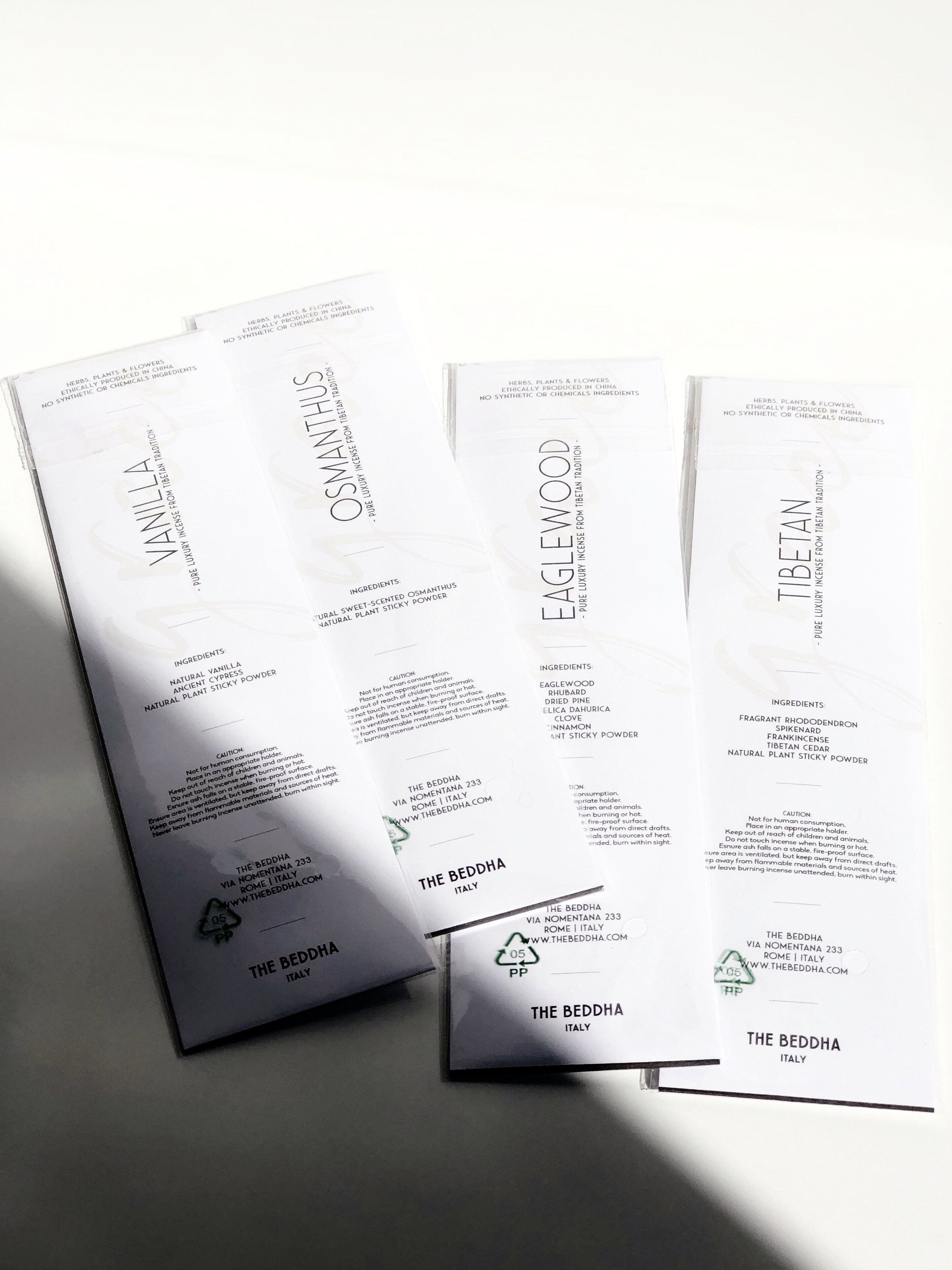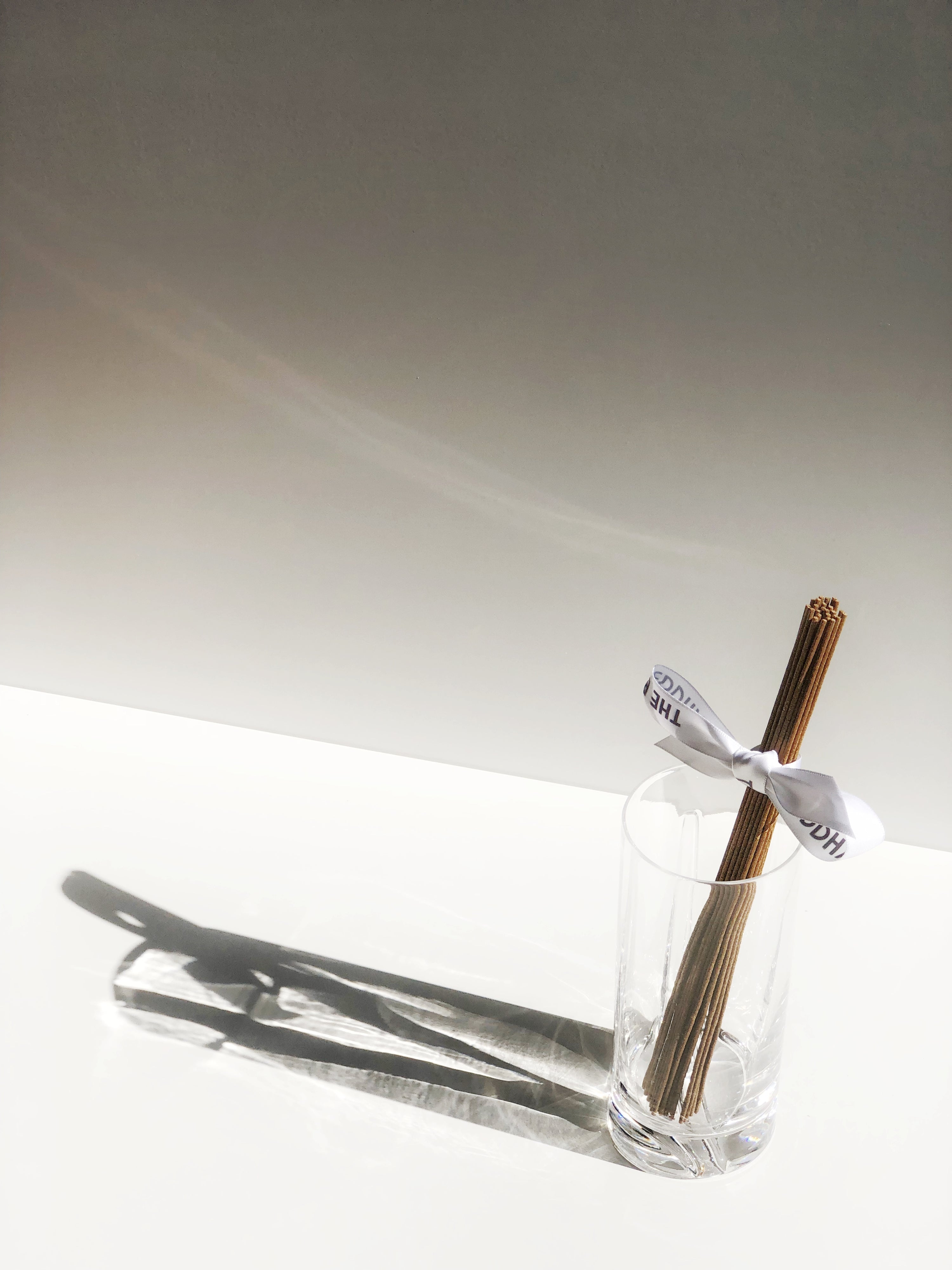 Pure Luxury Incenses from Tibetan Tradition. Made from Herbs, Plants and Flowers. Ethically produced in Tibet. No Synthetic or Chemicals Ingredients.

All our signature incenses in a set. 30 sticks each incense pack, total 120 sticks.

CAUTION:
Not for human consumption. Place in an appropriate holder. Keep out of reach of children and animals. Do not touch incense when burning or hot. Ensure area is ventilated but keep away from direct drafts. Keep away from flammable materials and sources of heat. Never leave burning incense unattended, burn within sight.
Vendor: The Beddha Collection