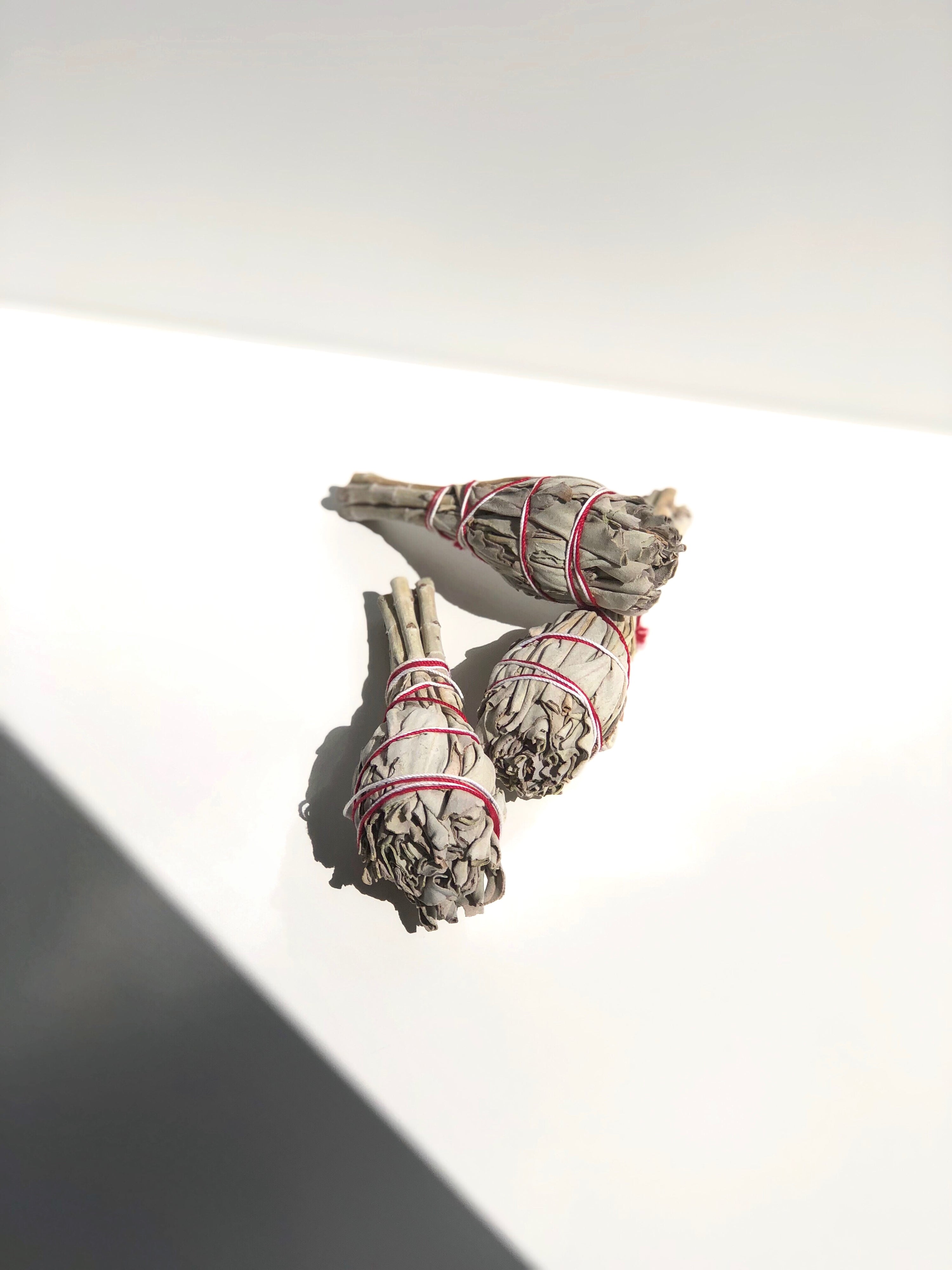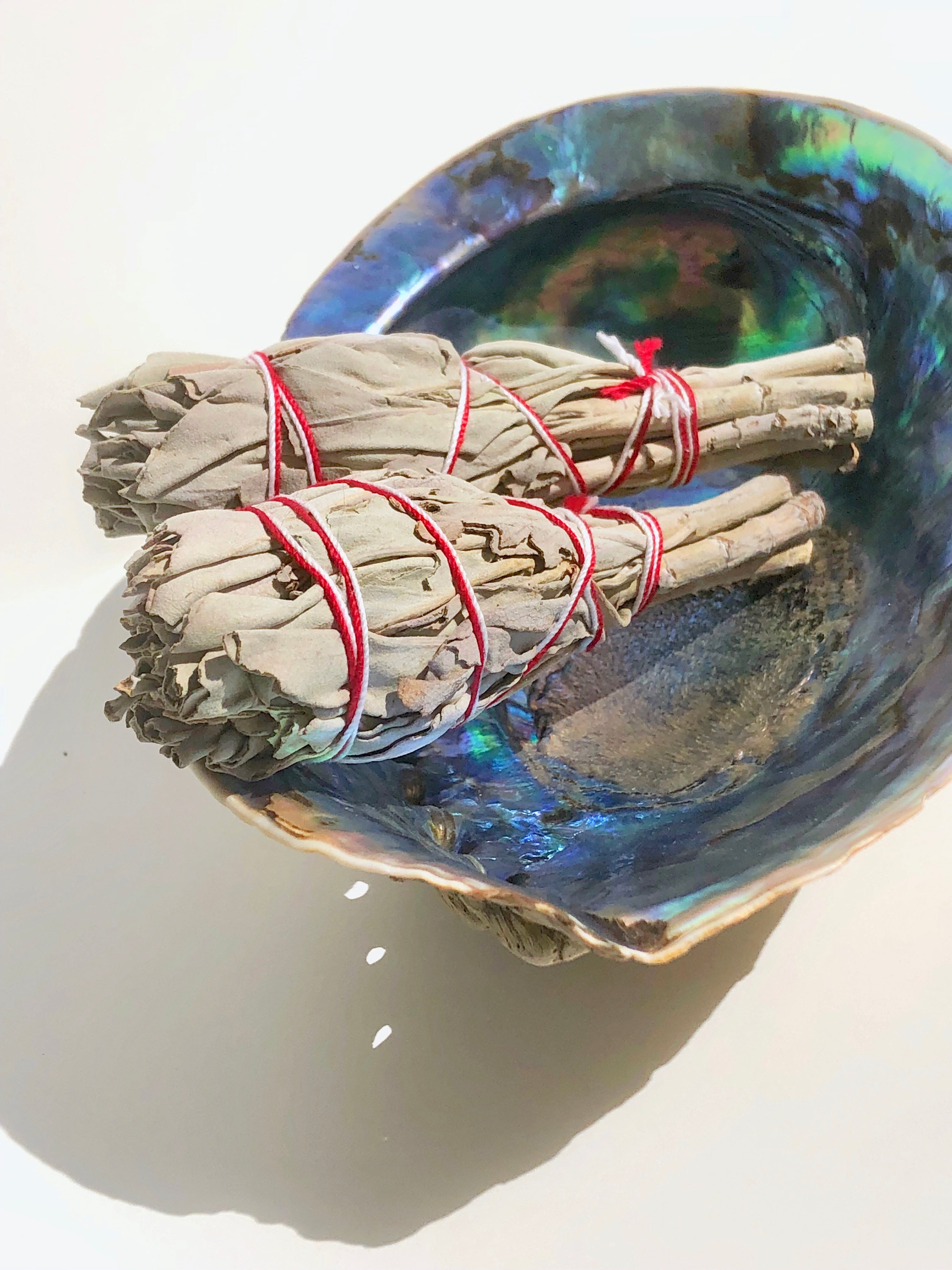 White sage (Salvia apiana) is a plant native to high desert ecosystems and grows prevalently in California and in the Mountain West. For hundreds of years, white sage has been considered a sacred, cleansing, purifying, and protective plant. The use of dried white sage is a 2,000 year old Indigenous American practice. The shamans used dried sage plants on their fires as a ritual of calling upon ancestral spirits.

The leaves of the plant are a whitish-green, and if you rub the fresh leaves between your thumb and forefinger, a refreshing, cleansing scent is released. Dried white sage has a distinctly unique scent when burned. If you're new to this practice, just try to be open minded about it. You can take a moment of meditation to notice if the smell evokes a sense memory for you. Smudging your sacred space, your home or office, or even your body with sage is like taking an energetic shower, or doing a deep metaphysical cleansing. The smoke from dried sage actually changes the ionic composition of the air, and can have a direct effect on reducing our stress response. 

Smudging is a ritual alchemy to seek blessings of health and prosperity. The Spirit of sage is dedicated to offering protection, blessings, and clearing. 
Vendor: The Beddha Collection